06.29.11
Gemini version available ♊︎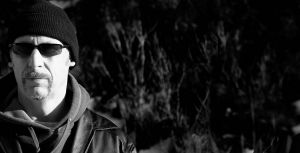 Summary: Due to software patents in the United States, Microsoft can act like a thug and extort rivals, making money out of code it never wrote at all
So, another company got sued and entered the racketeering operation set up with Microsoft's funding, according to this report. Yes, the world's biggest patent troll has gotten more revenue out of companies which actually make something and another Microsoft patent troll, Paul Allen from Interval, files for more legal action:
In a not surprising move, Interval Licensing has filed a motion [PDF, text below] with the court to reconsider the stay in the proceedings the court just granted two weeks ago. The court will need to consider this motion, and it is worth considering the arguments that Interval advances for reconsideration.
BlueCat is not the only victim of patent trolls and neither is "the world", as Groklaw puts it (in reference to Allen's lawsuit). Even large companies like Nortel might become trolls' feast, based on this report:
We have devoted a lot of digital ink at Washington Legal Foundatoin's blog, The Legal Pulse, to the parasitic activities of so-called "patent trolls" – entities which use their patents as litigation swords rather than empowerment devices for innovation (see, e.g., here and here). With federal patent reform finally a real possibility, trolls' abusive practices have attracted the attention of policymakers as well as leading civil justice reform advocates. We hope they will also be cognizant of today's auction of over 6,000 patents owned by bankrupt telecom equipment company Nortel. The triumphant bidder will control a formidable patent portfolio which could fuel billions of dollars worth of offensive patent lawsuits or offer solid defenses against future patent litigation. See this post for a great FAQ on the auction.
We have also just learned that Microsoft might be after Nortel's patents, after it lobbied against Google buying them. What a hypocrite.
Microsoft itself would be a terrible place for these patents because it continues to extort companies with patents while journalists stand by idly. Microsoft probably briefed some of them because the aapologists are prominent among the search results (i.e. those publishing early) and we have Microsoft boosters like this one at the top of Google News results. This extortion was covered here before and the Microsoft boosters have a lot of fun with it. Microsoft Nick has an article that at least admits bad behaviour by quoting that:
[B&N]'s counterclaim, filed April 25 with the U.S. District Court for the Western District of Washington at Seattle, described Microsoft as repeatedly arguing that its patent portfolio would "entirely preclude the use of Android Operating System by the Nook," and mentions that both HTC and Amazon have entered into patent-licensing deals with Redmond.

"Microsoft is misusing these patents as part of a scheme to try to eliminate or marginalize the competition to its own Windows Phone 7 mobile device operating system posed by the open source Android operating system and other open source operating systems," it read at one point. "Microsoft's conduct directly harms both competition for and consumers of eReaders, smartphones, tablet computers and other mobile electronic devices, and renders Microsoft's patents unenforceable."
We wrote about this at the time. ECT wrote out this too:
…Barnes & Noble (NYSE: BKS) and Motorola (NYSE: MOT), are fighting Microsoft in court.

"Microsoft's under threat, and part of the threat is that Android is a free operating system, while Windows Phone 7 is not free," Joshua Greenman, president of Mercury Development, told LinuxInsider.

"Microsoft's trying to do the same thing with Android that it's been trying to do with Linux — make the argument that there's a high cost of ownership for these platforms — and back up its claims with patent lawsuits," Greenman said.

Microsoft spokesperson Annie Truong declined to discuss the issue.
All in all, this whole affair demonstrates abuse with software patents and moreover Microsoft's exception in that regard. What we need to do is remove software patents from the United States before these spread further. Sadly, however, SCOTUS Has had disappointing rulings recently (we gave examples), ones that empower monopolies at the expense of people and arguably validate software patents. According to this from Groklaw (it also links to the
Bessen study), not much is being improved and the FFII's president looks back at Bilski/SCOTUS days with disappointment. To quote:
The primary winners from all this are the patent lawyers. Not only are there few restrictions on what can be patented, but the high court's failure to articulate a clear rule means even more litigation. All is not lost, though. Justice Stevens is retiring, but Justices Breyer, Ginsburg, and Sotomayor all signed onto his opinion. If Justice Kagan sides with her fellow liberals, then they'll need just one more vote to restore some sanity to patent law. As the patent system continues to inflict damage on the IT industry, the need for reform will only get more obvious. Hopefully, the next time the Supreme Court has an opportunity to fix the problem, Justice Scalia will get off the fence.
Prof. Webbink (Groklaw) looks at the major legal case against Android (seeking billions in damages). To quote:
Last week we began a tracking table on the various reexaminations filed on the patents that Oracle has asserted against Google in their dispute over JAVA-like code included in the Android operating system. Another office action [PDF] has been issued by the USPTO, this one on the '520 patent, and in this instance Oracle fared a little better. Out of 22 claims subject to reexamination, only eight were rejected.
Fighting against software patents one and one like this is the type of game Webbing might prefer playing because he is into Peer to Patent and all that jazz. But it does almost nothing towards eliminating all software patents. In some ways, it makes things worse, for reasons we gave on several occasions before. Countries must reject software patents as a whole, not on a one-by-one basis .█
Permalink

Send this to a friend