06.30.11
Gemini version available ♊︎
Another goodbye note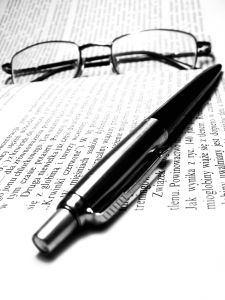 Summary: Another blow for Microsoft MVP Miguel de Icaza as Mike Kestner leaves Xamarin
Last month we wrote about some Mono developers stating that they would not go to Xamarin. They didn't even bother with Miguel's (Microsoft's?) plan and they moved on to other endeavours. Well, now we discover that one who went along with Miguel (partly at Miguel's expense) has just decided to call it quits:
Parted ways with Xamarin today. Reflecting on my time at Ximian and then Novell, I've enjoyed working closely, day-to-day, with the professionals on the Mono team, as well as our talented volunteer community. It's been a real treat for the past 8 years.
Miguel was looking for funding sources (capital) for Mono (and C#) in the platforms of Microsoft rivals, including the patent threats. It hasn't worked out, has it? To make matters even worse, Microsoft is kicking parts of .NET to the curb [1, 2, 3].
Meanwhile, another company with Microsoft roots (Likewise) is 'poisoning' Linux with Microsoft APIs and a product that it paints as open even though it's "open core" (i.e. proprietary), just like Mono, by Miguel's own admission. They can freely join consortia and act like they are part of the FLOSS world, but they are not. They are just a Samba parasite, apparently paying Microsoft for Samba's hard work. Likewise is to Samba what SLE* is to GNU/Linux — it's where you go to get stuff you can otherwise get for free but prefer paying Microsoft for. █
Permalink

Send this to a friend