07.05.11
Gemini version available ♊︎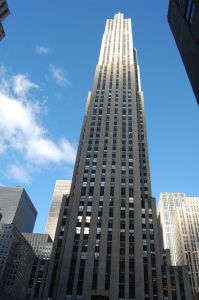 Summary: The continued demise of Microsoft is highlighted by links from a Techrights reader
THANKS to a reader who constantly keeps us up to date (I generally don't keep good track of Microsoft anymore), we are constantly made aware of Microsoft's unstoppable demise (as a producing company).
The departure of many executives is now expanded with the departure of this man, as covered by a pro-Microsoft site:
AllThingsDigital.com reports that Hank Vigil, currently the senior vice president of the Strategy and Partnership division at Microsoft, will still be a strategic adviser to the company even as he leaves to "focus on investing in and advising for early-stage start-up companies". His departure was revealed via an internal company memo.

Vigil has had a number of positions and jobs at Microsoft during his career at the company. He's done marketing for Microsoft's Office software suite and helped once led the company's Digital Television Group division. In that job he lead the team that acquired WebTV in the 1990s which was an ultimately unsuccessful attempt to merge the Internet with TVs via a set top box. More recently Vigil helped to make strategic agreements with a number of outside companies including "Facebook, Nokia, France Telecom, Vodafone, NBC Universal Inc., News Corp., Time Warner and Viacom Inc" according to his official Microsoft online bio.
Microsoft is desperate for new cash cows and patents are just one attempt at it.
Microsoft is betraying partners with its online Office, pretending this is the future after apparently using former Microsoft staff to bash Google's paradigm (while trying to catch up). Microsoft's Office is going down gradually (ODF, the Web, and other factors cause this), Windows profits are declining, and along with that Microsoft's grip on the Web is loosening. Now that many devices do not run Windows, there is more diversity out there. Yes, people do not actually choose Microsoft, they sometimes are willing to just put up with Microsoft. As Pogson puts it, this too is basis for antitrust action.
This is strong evidence that M[icrosoft] has colluded with OEMs and retailers over a long period of time to exclude competition in operating systems on personal computers.
The hypothesis that Microsoft should be prosecuted for using back room deal with OEMs is worth exploring in a separate post though. The FSF pushed in this direction when the EU Commission got too obsessed with the browser and paid almost no attention to the fact that customers are usually forced to pay the Windows tax. The FFII and AFUL recently challenged this.
One source claims that Chrome has now conquered 20% market share (mostly at the expense of Microsoft) and the general consensus is that Internet Explorer is the browser to avoid. As one pundit puts it now:
12 reasons not to use Internet Explorer, ever

Despite being mainly a Windows user, Internet Explorer is dead to me. Has been for ages.

Aesthetics and speed have nothing to do with it. I split my time between Firefox and Chrome for the following Defensive Computing reasons.

1. You are safer by avoiding software that bad guys target. Mac users benefited from this for years. Windows users can lower their attack surface (be less vulnerable) by avoiding popular software. Internet Explorer is popular, so bad guys exploit known problems with the browser. No thanks.

2. Microsoft fixes bugs in Internet Explorer on a fixed schedule. But, bugs are not discovered on a schedule which means IE users remain vulnerable to know bugs until the next scheduled bug fix roll-out. Neither Firefox or Chrome, my preferred browsers, are locked into a schedule.

[...]
As interest in IE declines it is possible to Microsoft will just embrace another rendering engine or try to grab a competitor, maybe even Opera whose head has just left. "Latest product discontinued," tells us a reader about another one among Microsoft's dead products. Hohm is dead:
Citing low adoption rates, Microsoft has discontinued the beta of its Hohm home energy monitoring service, the company announced Thursday.

"The feedback from customers and partners has remained encouraging throughout Microsoft Hohm's beta period. However, due to the slow overall market adoption of the service, we are instead focusing our efforts on products and solutions more capable of supporting long-standing growth within this evolving market," Microsoft stated.

Existing users will be able to enjoy the service until May 31, 2012.

News of the discontinuation comes only a week after Google announced that it would be retiring its own home energy monitoring service, Google PowerMeter. Like Microsoft, Google cited low adoption rates for the discontinuation.
Microsoft was never entirely clear about its intent in this area. More vapourware, some greenwashing, and that's about it. Other than patent lawsuits and extortions (settlements), what has Microsoft produced recently? █
Permalink

Send this to a friend