11.18.11
Gemini version available ♊︎
This is the beginning of the end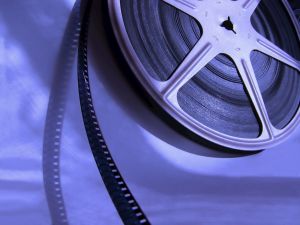 Summary: Microsoft is killing its Big Data project and perhaps also killing Commerce Server
BY ITS OWN admission, Microsoft loses billions of dollars per year on the Web. Had it been a separate company, it would have declared bankruptcy long ago.
According to unofficial Microsoft PR sources, Microsoft may be planning to axe another product. To quote:
It's been a while since I blogged about another of my (not so) crazy Microsoft rumors. Here's the latest, plus the ground rules for those weighing how believable this information may or may not be.

As part of my job as a full-time Microsoft watcher, I get a lot of tips about Microsoft from customers, competitors, partners and even some Softies themselves. However, ever since I worked for PCWeek as a reporter close to 20 years ago, I had it drilled into my head that until I could get three independent sources to corroborate a tip — none of whom was repeating something s/he heard in an echo chamber — I couldn't run it as a story.
Maybe she could not run it as a story because Microsoft retaliates against people who write negative stories about Microsoft, at least based on what she once told me. The story she was so reluctant to tell is that Microsoft's server efforts are feeble enough to merit another shutdown (we covered some more before) and Wired has this new article about Microsoft killing its Big Data project:
Microsoft is not only putting its weight behind Hadoop, the open source platform for crunching large amounts of data across thousands of servers. It's abandoning the proprietary platform it built to do much the same thing.

Last last week, a blog post from Redmond announced that the company would stop development on LINQ to HPC, aka Dryad, a distributed number-crunching platform developed in Microsoft's Research Lab. Instead, the company will focus on its effort to port Hadoop to its Windows Server operating system and Windows Azure, its online service for building and deploying applications.
To put it in simple terms, Microsoft failed to develop its own software, so it took some from somewhere else. Very typical. █
Permalink

Send this to a friend