12.01.11
Gemini version available ♊︎
Millions of Linux devices will be sold this Christmas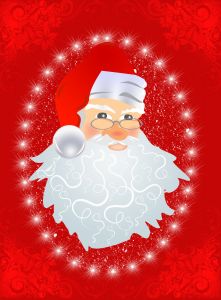 Summary: How Google leads the way with a Linux-powered operating system and what this will mean for Microsoft and its alter-ego Facebook
IN THIS day and age when people can use phones and tablets to replace laptops and desktops for some tasks, it has become increasingly clear that the boundary between PC and non-PC is becoming harder to define. Since Android is growing rapidly in phones and tablets we also know that claims about Linux being "dead" (or "dying") are at best a joke. Nobody can take such claims seriously anymore.
According to my co-host Tim, Facebook's attempts to capitalise on the trends (with Facebook phones) might meet the same lukewarm response that KIN received. Android is owned by Google, which is probably Facebook's #1 rival right now. To quote:
Whilst Microsoft struggles to get interest in WP7, its often forgot that the ailing firm from Redmond have already been here before courtesy of the doomed Kin, even proclamations by Microsoft MVPs as it being the "greatest social networking phone ever" didn't save it from failure, with the lifespan of the device lasting only 60 or so days. I would like the Microsoft advocates who came to Openbytes when I predicted the failure of the Kin to maybe retract their protestations that they voiced at my views at the time. That won't happen, there's a new Microsoft phone to make claims about and sell, I would think they have forgotten all about the Kin which not only serves as an uncomfortable reminder of failure but maybe also a reminder in general about Microsoft's doomed mobile strategy.
It is not too clear what Facebook is thinking. People can use Facebook even without a specialised phone. We are no friends of Facebook, but seriously, they would be better off advised not to 'pull a KIN' of their own. No matter what Facebook does in this case, there is trouble ahead because the dominant OS is Google's and Microsoft, Facebook's big shareholder, is a non-starter in this area. The new these days says that Windows will fail in tablets just like it failed in phones. To quote a pro-Microsoft source:
Just a couple months after one study claimed the majority of tabet-buying users wanted a device based on Windows, another research outfit is reporting that consumers are sick of waiting for a true iPad competitor from Microsoft.
Consumers' interest in buying a Windows tablet has plummeted in the past six months, according to a new Forrester Research report on November 29.
Forrester is a friend of Microsoft in general and the article is from from Mary Jo Foley., the company's longtime booster (specially in recent years).
Vista 8 seems more like a dangerous experiment and some news sites report a decrease in interest, not an increase in interest:
Punters appear to be turning away from the Windows 8 tablets Microsoft hopes will get it back into the fondleslab game.

Back in January, Forrester Research, a market watcher, asked consumers which tablets they favoured. Some 46 per cent said they'd prefer a Windows device.

Asking the same question afresh later in the year, Forrester found that only 25 per cent of punters picked out Windows tablets in Q3.
The bottom line is, Google, Android and Linux are in a wonderful position to gain even more. Apple, Microsoft and Facebook have many reasons to worry.
We ought to stress that Techrights is not a Linux advocacy site but a site primarily dedicated to the patent issue at its very core, since the genesis 5 years ago (Microsoft/Novell patent deal). We promote reason and truth; as for Linux, it has already reigned the market, starting with servers and right now devices. It is does not require advocacy because it's unstoppable now. Advocacy is for underdogs. █
Permalink

Send this to a friend