12.26.11
Gemini version available ♊︎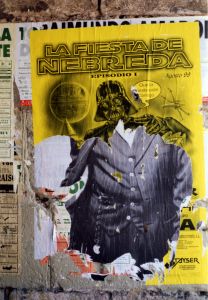 Summary: A few items of interest covering the legal situation Android is in and what led to it
THE news is aflood with patent news because the IT sector is becoming less about products and more about extortion or litigation.
Bloomberg is phasing into the mainstream the "Intellectual Property" nonsense whenever it writes on the subject of patents, even when it covers the SCOracle case that affects Linux and seemingly lasts forever (like the SCO case).
The Microsoft booster Jon Brodkin is trolling Android again, but he points out (by quoting) that "The point of these lawsuits is to raise the price of Android so that it is no longer able to compete…"
This is what Microsoft has been trying to do. We said this back in 2006 (in relation to GNU/Linux).
Another article says:
Drummond adds that Google's rivals have banded together to acquire patents held by firms like Nortel and Novell "to make sure Google didn't get them… Our competitors want to impose a 'tax' for these dubious patents that makes Android devices more expensive for consumers. They want to make it harder for manufacturers to sell Android devices. Instead of competing by building new features or devices, they are fighting through litigation."
Here is another quote:
The whole "land grab" may have been set off in last year's fourth quarter when networking pioneer Novell, at one point headed by Google's Executive Chairman Eric Schmidt, auctioned itself to Attachmate for $2.2 billion, then sold a batch of 882 patents and other technology IP to Microsoft for $450 million. Attachmate is a vehicle controlled by private equity giants Thoma Bravo and Francisco Partners.
We all have Novell to 'thank' for that, don't we? Microsoft's legal war on Motorola (see this wiki page and latest post)
is still being covered in the news [1, 2, 3, 4, 5] and we also have a wiki page about that. On another occasion we will cover the anti-competitive aspect and make further calls to prosecute Microsoft for racketeering, which is what it is. We will leave the "strong" news from another day, not Boxing Day. █
Permalink

Send this to a friend