06.10.12
Gemini version available ♊︎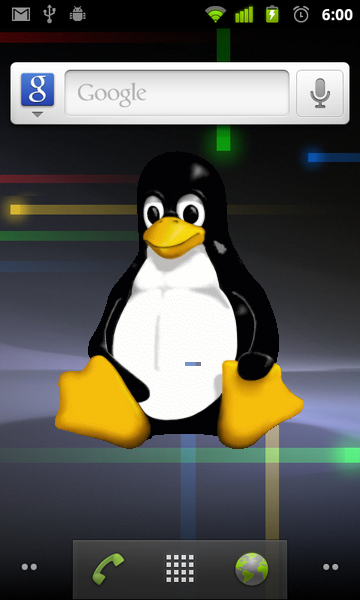 Summary: A roundup of some important cases which for the most part involve Google and/or its Linux-based platform
IT HAS BEEN "tentatively decided that the case should be dismissed with prejudice because neither party can establish a right to relief," quotes iophk regarding Apple's case against Motorola.
So, a few good things do happen for Free software this week. Google in the mean time gets sued again, using software patents:
The growing popularity of cloud technology is attracting not just users but patent lawsuits too. The latest example is a suit filed against Google that claims the company's Drive and Docs products violate a 1999 software patent.
Apple is also using patents against Google and Android, this time hitting Samsung and HTC for their Android devices, seeking to ban them (embargo indeed). "In the short term, Apple's technological and industrial design prowess can help to prop up dying business models," wrote Timothy Lee not too long ago and he was right. Linux is eating Apple's market share away and all that Apple can do it sue.
HTC says it does not infringe and the case might end just like the one against Motorola:
In the face of ongoing claims by Apple of patent violations, HTC insists that it's playing by the rules.
A troll that targetted both Apple and Android is taking it up a notch according to Groklaw (it got patents from Microsoft's patent troll IV). Quoting the report:
I went to take a look at the latest regarding Lodsys, now that Oracle has joined the fray, and it turns out that Lodsys filed the following new cases on the same day, May 10, in — you guessed it, the Eastern District of Texas. Where else could this farce play out as if it were legitimate? Here are the complaints against each of the new victims, all PDFs:

* Lodsys Group v. Bank of America et al (2:2012-cv-00284)
* Lodsys Group v. Becker Professional Development (2:2012-cv-00286)
* Lodsys Group v. Foster and Smith, Inc. et al (2:2012-cv-00287)
* Lodsys Group v. Rosetta Stone Inc. (2:2012-cv-00288)
* Lodsys Holdings Group v. Dell, Inc. (2:2012-cv-00289)
* Lodsys Holdings Group v. AVG Technologies USA (2:2012-cv-00290)
* Lodsys v. GMCI (2:2012-cv-00291)

The et al with Bank of America includes Epicor Software Corporation, Hoovers, Inc., Market America, Inc., Network Solutions, LLC, Overstock.com, Inc., Sleepy's, LLC, The Estee Lauder Companies, Inc. The Becker litigation includes also Cabela's, Inc., Charming Shoppes, Inc., HSN, Inc., Nike, Inc., The Men's Warehouse, Inc., Tivo, Inc. Foster and Smith includes Recreational Equipment, Inc. and Walgreen Co. The AVG case includes GFI Software, Inc., Kaspersky Lab, Inc., Raxco Software, Inc., Symantec Corporation, and Webroot Software, Inc. The GMCI case includes Playboy Enterprises, Inc., RK Netmedia, Inc., Score Internet Group, LLC, and Vouyer Media, Inc.
It is well established that patent trolls are harming everyone, but it is Apple and Microsoft — not Google — which often use patent troll to sue companies like Google by proxy. As a developer, this does affect me because I do Android development these days and not only is the attack against Android a problem; as the aforementioned news article shows, apps too are targets for lawsuits and software patents are the cause. Everyone suffers and the change in policy is quite imperative now. People need to raise their voice, topping that of lobbyists of corporations. █
"There's no incompatibility between free software and capitalism… now Extreme Capitalism, the empire of the corporations… extreme capitalism means that in each area of life, the businesses interested in that area rule society, control the government… control policy" ~Richard Stallman
Permalink

Send this to a friend