07.12.12
Gemini version available ♊︎
Form factors revolution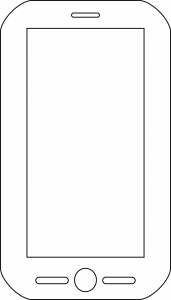 Summary: Bad news for Microsoft and its monopoly, which lies atop Windows with all its problems
Microsoft's financial state was discussed recently in light of the losses. One former Microsoft executive calls for the company to be broken up, probably splitting it into the part which should be decommissioned and the one that can somehow live on, notably the Windows and Office franchises (illegally-obtained monopolies). To quote CNET: "Microsoft has lost its way, says Kirk Eichenwald, who talked about his Vanity Fair piece on "CBS This Morning.""
CNET also says that "PC shipments continue downward trend" based on Microsoft's friends at IDC and Gartner. Christine Hall goes further by invoking the "end of the Windows era" (without Windows, Office too can fade away). "I thought about this the other day while reading an article somewhere online about Windows 8," Hall writes. "The author wrote something about how at this stage of the game, Windows 8 with its Metro interface was facing the same uncertainty that Vista faced right before it was released. I almost found myself in agreement, until I remembered my friend Phillip in those last days before the release of Vista.
"There was a big difference between the pre-release days then and the current situation as we wait for Windows 8′s big official debut. Back then, all the Windows fans were actually looking forward to Vista. XP had been a big hit, and the Redmond fan boys thought Vista would be even a couple of notches better. After all, they'd been working on it for ages; all that work was bound to turn into the most super duper operating system ever.
"Windows 8 with its Metro interface was facing the same uncertainty that Vista faced right before it was released."
–Christine Hall"The rest, of course, is history. Vista turned out to be an even bigger embarrassment to Microsoft than ME had been six years earlier. It wouldn't run properly on anything but the latest NASCAR rated processors. It needed gazillabytes of RAM. Worse, a massive number of peripherals, from printers to scanners, were turned into toast because they couldn't be installed due to a lack of drivers. Very quickly the Windows fanboys came to see that the new best-of-breed was basically a lame horse.
"Now, Microsoft is only a few months away from the official release of Windows 8. This time, all we hear from the Windows fans is that they don't like it. They're unsure of the Metro interface on the desktop and worry about the wisdom of offering the exact same OS to do duty on the desktop and on tablets. They're wary, with many convinced they won't like the new, improved and better than ever operating system. I don't hear anybody at all anticipating this will be the Windows to beat all Windows, a trophy that still goes to XP. At this point, all I hear is some hopes from Ballmer and his friends that the new OS will keep them from entirely loosing in portable devices and whatever comes next in the new computing zeitgeist."
There are some further comments in her site and outside the site. She has clearly struck a nerve. It's usually proportional to the amount of pro-Microsoft trolling.
In other news, Microsoft is besieged by malware. It takes radical measures now: "Microsoft has revoked more than two dozen digital certificates used to prove its wares are genuine after discovering some of them could be subject to the same types of attacks orchestrated by the designers of the Flame espionage malware.
"Tuesday's revocation of 28 certificates is part of a much larger overhaul of Microsoft's cryptographic key management regimen that's designed to make it more resistant to abuse. The housecleaning follows last month's discovery that some of the company's trusted digital signatures were being abused to certify the validity of the Flame malware that has infected computers in Iran and other Middle Eastern Countries. By forging the cryptographic imprimatur used to certify the legitimacy of Windows updates, Flame was able to spread from one computer to another inside an infected network."
This is related to Stuxnet, based on some researchers. It's a Windows-specific problem, and that's all that matters. Incidentally, there is some story going around about alleged "malware" for Windows, Mac OS X or Linux. The Microsoft booster at IDG spins it as merely a Linux story, spinning it as dishonestly as he typically does (link omitted). All this security FUD serves a broader agenda, such as the political agenda of the US versus Iran. Moreover, based on a new conference, Microsoft runs another campaign to promote online censorship, using the "child porn" excuse. This is how Microsoft's poor security record ultimately leads to the erosion of human rights and civil liberties. For Microsoft, it is not even possible to implement GUI features without leaving massive holes. The outcome is severe: "Microsoft has advised Vista and Windows 7 users to put Gadgets and the Windows Sidebar to the sword, following the revelation of yet-to-be-detailed remote code execution vulnerabilities in the features."
Ryan Naraine calls it "early death" and this is far from the first security menace in Vista 7. "Microsoft is pulling the plug on the Windows Sidebar and Gadgets platform ahead of news that security vulnerabilities will be disclosed at this year's Black Hat conference," notes the journalist. It sure looks like Microsoft is gradually being pushed to the sidebar in this age when Android/Linux grows rapidly. How come Android, despite its popularity, does not have so many security flaws?
Here is more from the news: "On its July Patch Tuesday, Microsoft released nine security updates to fix a total of 16 vulnerabilities in Windows (XP SP3 and later), Office, Internet Explorer, Visual Basic for Applications and Sharepoint Server. Three of the updates close critical holes, among them an XML Core Services vulnerability that has been actively exploited for over a month." As The Register put it "Microsoft has patched an under-attack zero-day vulnerability in XML Core Services as part of the July edition of Patch Tuesday." [via] █
Permalink

Send this to a friend