07.20.12
Gemini version available ♊︎
Roaring out loud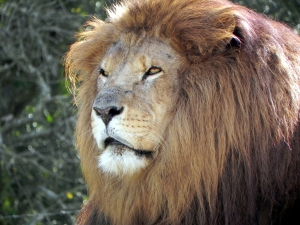 Summary: Oracle FUD targets competing distributions rather than non-Free operating systems such as Windows
RHEL clones are numerous and several of them are widely used. Over the years we wrote several articles about CentOS, which is probably the most widely used clone. It is hard to measure Free software usage with certainty, so let us merely assume that the main clone to compete with is CentOS.
Oracle has been trying to scoop up Red Hat clients, for its greed knows no boundaries. Now we see Oracle trying to do the same thing to a community project and as mentioned in Daily Links, FUD is involved:
I was quite surprised to see Oracle has a new page up, encouraging people to switch from CentOS to Oracle Linux.

For those that aren't aware, CentOS is a completely free re-build of Red Hat Enterprise Linux. It's a distribution our customers use a lot, both with our own CentOS 6 AMIs and on bare metal.
Let's remember that Oracle is also spreading Android/Linux FUD by suing and making claims that the courtroom deemed inadequate. Oracle is planning to carry on suing, but Google fights on:
Immediately after Oracle's renewed motion for judgment as a matter of law was denied by Judge William Alsup, Google has filed its own. Google's renewed Rule 50(b) motion is about Count VIII of Oracle's complaint regarding the rangeCheck function, 9 lines of code, which Google argues is de minimis as a matter of law. In the alternative, Google asks for a new trial on this issue. But like Oracle, Google states that it is filing this motion simply to preserve its appeal rights, now that Oracle has stated it will appeal.
What Oracle is doing shows an iron-fisted approach and total disregard for Linux-powered operating systems that cannot be exploited by Oracle. No wonder prominent Linux developers find greener pastures when they decide to leave Oracle. They find FOSS-friendly places. Not so long ago Oracle hired Microsoft Florian to spread FOSS patent FUD, this man's expertise. █
Permalink

Send this to a friend