11.02.12
Gemini version available ♊︎
Fines don't achieve compliance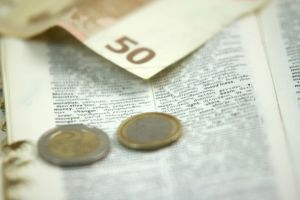 Summary: Exploration around the toll of Microsoft not complying with the law
Microsoft is said to be facing a multi-billion-dollar fine for antitrust-related issues followed by reluctance to accept a punishment. Mozilla says that this may have cost a lot:
Microsoft's omission of the legally-required Browser Choice screen in Windows 7 SP 1 lost Mozilla approximately 6 to 9 million downloads of its open source Firefox web browser, according to a blog posting by Harvey Anderson, VP of Business Affairs and General Counsel at Mozilla.

In 2009, Microsoft was ordered by the European Commission (EC) to present a Browser Choice screen to users as part of an antitrust case against the company. The Microsoft Browser Ballot screen rolled out in early 2010 to provide users of its Windows operating system (XP, Vista and Windows 7) a choice of web browsers, including Firefox, Opera, Google Chrome and, of course, its own Internet Explorer browser. By agreeing to the deal with the EC, Microsoft was to avoid having to pay millions in further anti-trust fines.
The solution should be simple. Ban Internet Explorer. It is made by a company which breaks the law repeatedly, for decades. Avoidance of the law helps the company make more money than by complying. So the last resort is the blacklist.
Remember that many people — honest people — lost their job as a result of Microsoft's criminal behaviour. These are not victimless crimes where only computer users suffer. True justice will never be restored (e.g. reparations or jail time for the perpetrators), but one can strive to it. █
"Where are we on this Jihad?"
Permalink

Send this to a friend