11.22.12
Gemini version available ♊︎
Law school dropout relies on lawyers, legal loopholes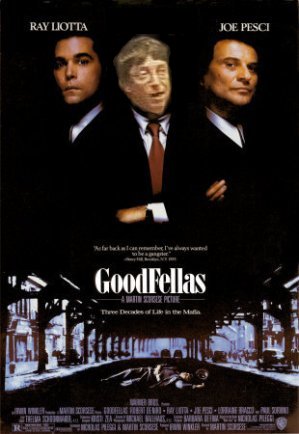 Summary: Notable new challenges to software patents advocacy from lawyers (the fox in the hen house)
TOP journal Nature has a new article from Joshua M. Pearce, who protests against nanotechnology patents and names Linux/FOSS for backing of his assertion that patents only slow down progress. In that sense, Pearce put forth the idea that software patents — by inference — slow things down. For corporations whose ultimate goal is to increase income this whole dimension called progress is secondary. It leads to the innovator's dilemma, so it can actually reduce income. Disruption requires making new machines, for example. The lifetime of cash cows is lessened. This is why managers might never like progress, unless it is truly necessary for survival in the market. Managers can also hire lawyers who specialise in how to use patents to artificially slow down progress, by getting granted monopolies on certain essential processes. Patents also help raise the price of products, which can in turn help income, at customers' expense of course.
The class of managers and patent lawyers has become the anathema of scientists, whose main goal is to improve knowledge or products/programs, which they believe can improve income too. Software does not require machines for manufacturing/copying, so the innovator's dilemma does not quite apply. Why is it that some people still try to impose software patenting on everyone? Clearly, such people care neither about business nor science. They are not business(wo)men or scientists, they are leeches. So why is it that in an online debate in Wired there were so many law professionals talking about software patents? One of them, Duffy, was one among perhaps half a dozen. As we pointed out repeatedly, there too many law professors in Wired and hardly any programmers like Stallman (he was the only one). We see this again and again. It's like a stacked panel. How about a forum or a series with actual software professionals and not career lawyers? Who is affected the most by such patents?
Stallman, a programmer by trade (he turned into an activist), shatters the claims made by Duffy, the law professor. A troll patents-hostile author covered it:
The large, bearded man bounded to the front of the room last Friday, hand thrust into the air, fingers shaking. It was a question-and-answer session, but he clearly wouldn't be able to wait long. He began speaking just before a conference organizer moved to hand him the microphone.

"So many stupid insults—and mistakes!" shouted Richard Stallman, the father of the free software movement. "I proposed a way to solve the problem! It's elegant, and it gets right to the point. Your criticisms are completely wrong."

The speaker he was denouncing, Professor John Duffy of the University of Virginia, had been defending software patents to the assembled crowd a moment ago. Duffy was actually proposing reforms, but as was the case with most speakers at this legal conference, Duffy's reforms weren't quite what Stallman was looking for. He was looking for a "safe harbor" for software—essentially, a total ban on any patents that touched on software.

Duffy raised the specter that some things might not be invented at all without patents, in software and other fields. "The only thing worse than a patented technology that burdens the public is not having a technology at all," he said. Sure, some software patents were a pain, but others were protecting important work. "The question is, will you get very serious research that is patent-motivated? Speech recognition, for example, is very patent-intensive."

In Stallman's view, the idea that society might be able to eliminate "bad patents" while keeping good ones is a kind of Jedi mind trick. Offering patents as a reward for software development—a system where the prize is a right to shut down someone else—is fatally flawed.
The "bad patents" party line is also advanced by Red Hat lawyers and lawyers who run a patent front for companies like IBM (e.g. OIN, USPTO). It's no good taking their advice because they defend their own occupation, which is not software development. Georg C. F. Greve was at an event this morning where legal people pushed software patents into FOSS (IBM style), under the "OSSFRAND" banner. Here are Greve's dents from the sessions. They are self explanatory really:
Chief economist of #EPO, Nikolaus Thumm, explains patents are supposed to grow public domain of knowledge at http://is.gd/jHZLko #OSSFRAND
This might be a good time to work of #WIPO at SCP/12 and SCP/13 on the economic rationale of patenting: http://is.gd/e6S1uy #OSSFRAND
Iain G. Mitchell: "FRAND is smoke and mirrors… but what does it mean?" Points out that "agreeing on fair forms no contract" #OSSFRAND
Provides example of how Nokia and Apple disagreed on what is "fair" and had to have the courts sort it out. #OSSFRAND
…and explains how that can subvert standard setting by retracting the offer after the fact. Except in Scotland & Romania #OSSFRAND
FUD from Siemens: "Open Source is not free, you have to comply with the license, I cannot just do what I want with your software!" #OSSFRAND
Does this mean I am entitled to do whatever I please with Siemens software? #OSSFRAND
(Paraphrasing) France Telecom: "I will render my presentation pointless by ignoring the basic definitions of terms I am using." #OSSFRAND
Microsoft dropping its 'but we're now open and collaborative' mask at #OSSFRAND
France Telecom sent a stand up comedian to #OSSFRAND: "Why would a large patent holder try to enforce patents on small companies?"
Kevin Drum, in response to the nonsense from Kappos, IBM's keeper of the patent cartel, writes the following after quoting Timothy B. Lee's article
A World Without Software Patents Would Be a Perfectly Good World

[...]

We already know what would probably happen if software patents didn't exist. That's because, for the most part, they didn't exist until the early 70s, and thanks to fights between the courts and the patent office, they didn't become common until the late 80s. And yet, the era from the 50s through the 80s was about as dynamic and innovative as you could possibly imagine. Lack of patents simply doesn't seem to have had the slightest effect on the growth of the software industry.

The world is different today, of course. But I see little evidence that software patents are any more necessary now than they were during the adolescence of the computer industry. Rather than spurs to genuine innovation, they've evolved into little more than virtual armaments that big companies use to fight virtual wars with each other. And virtual wars are no better for economic growth than real ones. Honestly, it's long past time for software patents to be put out of their misery and for software companies to focus their attention on inventing new stuff, not wasting countless man-hours of time building defensive patent portfolios with no real-world value aside from providing protection against other companies who are building their own defensive patent portfolios for the same reason. This particular arms race got out of hand a long time ago.
Some scholars argue that all patents — not just software patents — should be deprecated. █
Permalink

Send this to a friend