01.04.13
Gemini version available ♊︎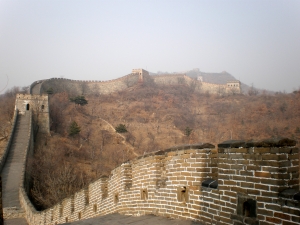 Summary: Amid loss of edge in the innovative industries, a turn to patents is seen for PR and protectionism
The patent war is bound to get interesting now that the US loses its lead. The Economist says: "China's patent office received more applications than any other country's in 2011, according to the World Intellectual Property Organisation, a UN body which follows 125 patent offices."
Suffice to say, those numbers don't means much, but they are used for vanity purposes. The US will try to pass off more ideas as patentable. The USPTO is trying to manufacture consent for software patents right now:
There is a notice in the Federal Register that the USPTO would like to form a partership with the software community to figure out how to "enhance" the quality of software patents.
The more patents the USPTO approves, the more "innovation" it will claim. Here is the government's bad stance and a new case study against software patents:
Why Software Patents Should Be Banned: A Case Study

Joe Mullin provides us with the latest in the patent troll wars. Last year, a guy named Steven Vicinanza, the founder of BlueWave Computing, got a letter from Project Paperless LLC telling him that he needed to pay $1,000 per employee because he uses networked scanners in his business:
That was Mother Jones.
Over at Bloomberg (plutocrats), the lawyers, or the 1% who are parasitical, have their say. To quote: "Clearly I didn't ask enough patent attorneys for impressions of what's going on in their corner of the cyberlaw world. There is a lot going on there. Complaints about how the patent system is impeding innovation, complaints about the complainers about the patent system, a new unified patent system in the European Union and a new court to keep things unified (that's a lot of uniformity!), a new way of evaluating patents on business methods ushered in by the America Invents Act, and another big case in Federal Circuit involving a the patentability of computer software."
Don't ask patent lawyers. Ask real stake holders, people who actually produce something. █
Permalink

Send this to a friend