01.31.13
Gemini version available ♊︎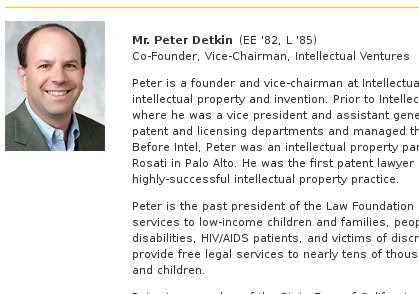 Summary: Microsoft-tied entities which help Microsoft irritate and abuse the industry
The company known as Microsemi has been turned into a 'customer' of Microsoft's patent troll if the Microsoft spinners are to be believed. John Cook pretends that trolls have customers. Where Intellectual Ventures "turns them into a customer" we should note anti-spin, such as this reply which says: "Hey, @geekwire I think the word you're looking for is "victim"" (don't start laughing, the choice of word is deceptive).
Microsoft is working through proxies and often enough we see Microsoft boosters embellishing extortion. Speaking of proxies, Microsoft can now spy on many people using Skype, which it acquired with help from a proxy. As the EFF points out, there is too much secrecy around Skype surveillance:
Open letter from privacy advocates, Internet activists, journalists, and others calls on Microsoft to provide public documentation about the security and privacy practices around Skype.
There is no transparency, so users hardly know for sure what is being done to them when they use the software. It is already confirmed, however, that spying in Skype is happening. Microsoft, unlike Google and Yahoo, also refuses to comment on privacy violations in its E-mail service. Here is how one journalist put it in a story about E-mail hosts requiring a warrant:
The nation's other major consumer-facing e-mail provider — Microsoft — which markets the Hotmail and Outlook brands, declined comment for this story.
Yahoo, like Skype, was approached by a proxy before Microsoft tried buying it, That proxy is Silver Lake, which we covered here before.
Silver Lake Partners and Microsoft, it seems, really like each other's company.

With the potential buyout of Dell edging toward an announcement this week or next, now comes word that Silver Lake and Dell founder Michael Dell are in talks with Microsoft ab out teaming up to bid for the computer maker. It's unclear what form Microsoft's investment might take, but a person familiar with the deal deliberations said the software giant might put up a couple of billion dollars in financing.
Yes, now Dell too. According to this and this, they seek takeover or at least derailment of GNU Linux efforts, as we saw in Yahoo (FOSS was harmed there by Microsoft infiltration). Another Microsoft takeover proxy seems to to be Ignition Partners, stuffed with former Microsoft executives who prop up Mono and Moonlight by passing money to Xamarin
Last but not least, HP is silently attacking Linux in Germany and elsewhere while publicly pretending to embrace Linux. HP does this because Microsoft apparently paid for it [1, 2, 3].This form of AstroTurfing is hinged upon Microsoft kickbacks or gentle bribes. To quote IDG, '"I would struggle to see how a Windows deployment would be cheaper than a Linux installment," said Roy Illsley, principal analyst at Ovum, who added that he couldn't imagine why Microsoft wouldn't release a study that actually proved that Microsoft is cheaper than Linux. "I would suspect that they read it and they suspected that there are some errors in there," he said.,
Pamela Jones wrote: "Think they might use it in private business negotiations? Hahahaha. Microsoft is still Microsoft. Full o' Fud. But the world has gotten smarter, I see, which might explain Microsoft's refusal to release the study." █
Permalink

Send this to a friend