02.27.13
Gemini version available ♊︎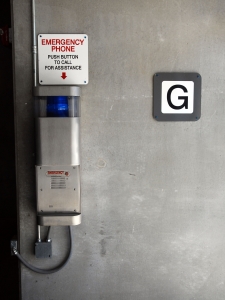 Summary: Some of Microsoft's latest technical attacks on Linux and some responses to EEE (embrace, extend, extinguish) tactics and FUD
Torvalds clearly refuses to give up by putting blobs and keys (similar to but worse than firmware) by adding Microsoft interfaces for Microsoft-signed keys inside the kernel, especially if these are Microsoft's. This is major news that got the attention of journalists and a known Microsoft booster incites against Torvalds over this (just see headline and image here). Red Hat has been getting close to Microsoft again, so as one blogger put it:
It's great that Linus does not support the idea of making M$ the keeper of the keys. We've had enough of that in IT for decades. Free Software needs to remain free of M$ and anyone else who wishes to lock out competition. Linus is not a great lover of FLOSS. His views are based on practicality. It's stupid to lock Linux into M$. Does RedHat really believe it's a great thing if millions of GNU/Linux boxes quit booting if M$ revokes a key via firmware upgrade etc.? Do they really think "secure boot" is about security of the world's IT rather than perpetuation of M$'s monopoly on legacy x86 stuff? Using the damned keys to induce the world to take another step on the Wintel treadmill is just too tempting a fruit to trust M$ to leave it alone.

I don't think so. In the immortal words of Paul Maritz, "* to combat Nscp. we have to have position the browser as "going away" and do deeper integration on Windows. The stronger way to communicate this is to have a "new release" of windows and make a big deal out of it. We will thus position Memphis as "Windows 98′. * IE integration will be most compelling feature of Memphis." Nathan Myhrvold wrote, "I think that it is CRUCIAL to make the statement we ask people about in the survey, or the statement we ask them to sign etc. is worded properly. Saying "put the browser in the OS" is already a statement that is prejudical to us. The name "Browser" suggests a separate thing. I would NOT phrase the survey. or other things only in terms of "put the browser in the 0S''. Instead you need to ask a more neutral question about how Internet technology needs to merge with local computing. I have been pretty successful in trying this on various joumalists and industry people." To sum up, is the company that brought waves of malware to the world of IT by integrating a totally insecure web browser with their OS in order to mess with competitors to be trusted as "open"? No. M$ is a closed corporation with closed products intending to close out competition by fair means or foul. Pretending to be open is just a means to delay the shift to real openness, FLOSS, or to slow that shift.
Even more Microsoft-apologetic circles accepted Torvalds' skepticism. To quote one:

As it turned out, almost all of the Windows 8 machines that first appeared had Secure Boot implemented in such a way that Linux was locked out. Workarounds have appeared, but they are based on Microsoft-signed keys. As the maker of the dominant Windows operating system, Microsoft has a responsibility to protect fair play in a way that it didn't here. In this day of virtualization and usage of multiple operating systems, it's unfair to build an operating system around a methodology that allows for complete and utter lockout of other platforms. Torvalds' reactions are only protests at the end of the chain reaction that all of this represented. The fact is that if Microsoft wants to be accepted as playing more fairly with open source these days than it ever has, it has carry that concept through to how it deals with everything it builds and how it deals with hardware makers.
Microsoft pretends to be open, but it's not working. Here is another new embrace-and-extend attempt:

The expanded partnership between Microsoft and Hadoop distribution specialist Hortonworks has borne fruit with the release of a beta of Hortonworks' Hadoop Data Platform for Windows.
With its hidden patches and a deal with Sourcefire Microsoft must have hoped to diss Linux some more. Watch this nonsense:

But simple vulnerability counts can give a distorted view. The Linux kernel is considered to be one monolithic project across the entire period, for example, while every version of Windows is a separate project. The total count of vulnerabilities for all Windows versions exceeds Linux. But then Windows is more than just a kernel. Add in all the software included in Linux distributions, and Linux goes back into the doghouse. Younan counted just the high-severity vulnerabilities, those with a Common Vulnerability Scoring System (CVSS) score of 7 or higher. Windows XP tops that list. "Windows Vista is at the number five position, even though Microsoft put a lot of effort into securing Windows Vista," he said. "The Linux kernel isn't even in the top ten." Vista was the first version of Windows to benefit from Microsoft's Security Development Lifecycle (SDL), the software development process created after Bill Gates' Trustworthy Computing memo of January 2002. Yet from the vulnerability perspective, Vista looks like little more than a rough draft of Windows 7. Counting high-severity vulnerabilities alone, Flash Player is back in the top 10, at number five. The count of high-severity vulnerabilities doesn't exhibit that 2012 uptick, only the steady post-2006 decline. However when looking at just critical vulnerabilities, those with a CVSS of 10, there's no sign of a decline at all.
What silly way to count vulnerabilities. As one of the many comments points out: "I largely agree with Alex in Comment 3 (I also agree with Myth in Comment 1 that 22 != 25, but I digress). Without knowing which kernels had which CVEs reported against it, and which distros shipped with those kernels and how many people used the vulnerable kernel and the averages of people updating on install… 'simply' citing the Linux CVEs are practically meaningless." The FUD against Linux recently seems like part of a trend this month, with Microsoft partners behind it. █
Permalink

Send this to a friend