07.01.13
Gemini version available ♊︎
The British "army/navy/RAF have surrendered sovereignty again" –Glyn Moody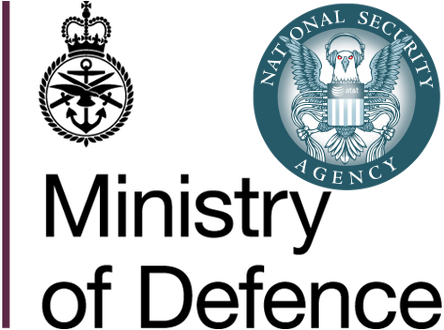 Summary: National security of the UK still in the hands of the NSA and other intelligence branches of the United States, new software procurement deals teach us
Microsoft gives the NSA back doors, as we recently learned. Last week we could called that espionage threat, but this week we know it is not just a threat but a reality, as the European Parliament got cracked by the NSA (see our daily links for many reports on this). The former chief of the NSA and the CIA publicly goes on the record admitting this, based on this weekend's reporting.
"MoD signs Microsoft mega licensing deal for 180,000 PCs," says a new headline from Paul Kunert in the Microsoft ads-filled British news site (a police deal too got signed not too long ago). For those who are not familiar with the MoD, we wrote about it some years ago, almost concurring with the time Techrights seemingly got infiltrated by British police. When our government pays almost $10,000 per Windows desktop per year we are left assuming these are inherently corrupt deals. Here is the latest: "The Ministry of Defence renewed a three-year Microsoft Enterprise Agreement late on Friday with Software Box Ltd (SBL) for 180,000 seats in a deal that sources value at roughly £15m per year.
"SBL has held the Microsoft EA with the MoD for the past nine years and channel folk are not surprised the Large Account Reseller won the latest tender, which had been issued to nine suppliers on Lot 3 of the Commodity IT Hardware & Software framework weeks ago."
It is quite a clever way to subsidise Microsoft at taxpayers' expense, leaving the international surveillance apparatus in place. And "so the army/navy/RAF have surrendered sovereignty again," writes Glyn Moody in Twitter.
The incestuous relationship between the US war machine and that of the British, including surveillance at the wire level, e.g. on Germany and other EU members, sure is troubling. Given the 'special' Anglo-Saxon relationship, this is not shocking though. A lot of people knew about it for years and now we have many documents to show this.
For those who still think that security spin in The H can somehow suggest that Microsoft cares about security, it is important to explain that to Microsoft security means national (US) security, not security for computer users. With proprietary software this is easy to attain. The H shows how Opera (proprietary) became a security compromise only in Windows (proprietary). To quote: "Windows users seem to have been hit the hardest, since not all Windows versions check the certificate. Wilton-Jones tries to reassure users saying the malware did not affect the Opera installation itself; the autoupdate delivered trojan was
installed directly onto the operating system." Here is the word from Opera.
For those who insist that the MoD chose Windows because it's better, well, there is no actual reason for choosing Microsoft, definitely no technical reasons. Vista 8 is an utter disaster and even the same publication as above wrote some days ago that "Microsoft partners seriously underwhelmed by Windows 8.1″, providing the following as backing for what can be seen as generalisation:
Microsoft CEO Steve Ballmer promised a flood of touch-enabled devices to fill the market as he previewed Windows 8.1, but is the technology channel raring to snap them up? Not really, it seems.

Redmond's very own bald eagle last night said the "rapid release" upgrade – which comes with a revolutionary Start button – will blend "desktop and modern computing experiences", and the market should expect "literally an outpouring" of touch devices.
Major changes are expected amid Microsoft's market decline and ZDNet, another Microsoft-friendly site, says that Windows is broken:
When the ecosystem is broken, you gotta blame the platform

[...]

This is another aspect of the broken Windows ecosystem. Microsoft makes a big splash with consumers building up the availability of Windows 8.1 and enticing mainstream customers to install it. The warning above was buried in a blog post and nowhere near the promotional material pushing customers to install the pre-release version.

Microsoft apparently knew that hardware partners might not be ready to handle the new Windows, but released it anyway. There's no telling what will happen to owners of the devices listed above who install the new version, and I'm not going to find out, given the warning.

"Buyer beware" is always appropriate, but if you can't trust the platform maker, then who can you trust to watch your back?

In this writer's opinion, this is a clear example of Microsoft not putting the customer first and handling things in a way to guarantee a smooth experience. It's another instance of Microsoft releasing an update to its own product, yet not allowing partners to get ready for it so customers have no problems. In a way, this instance is even worse than usual, as it's obvious that given the warning statement above, Microsoft knew that owners of these popular devices should exert caution with the update installation.
To summarise, there is no reason for the British army to commit to Windows for years to come, neither for security-centric reasons nor for technical reasons. This seems like yet another sellout associated with people who reign over society and want to control/dominate. Isn't that, after all, what militaries are about?
No intelligence apparatus should be complacent about working with NSA-controlled software. As the NSA already cracked 'allies' like the European Union, the NSA just cannot be trusted by anyone. Having spoken to some friends about it today, they too agree that the UK should foster its own IT companies and only ever deploy Free software whose integrity is assured domestically. █
Permalink

Send this to a friend