07.22.13
Gemini version available ♊︎
How about a hot cup of FUD?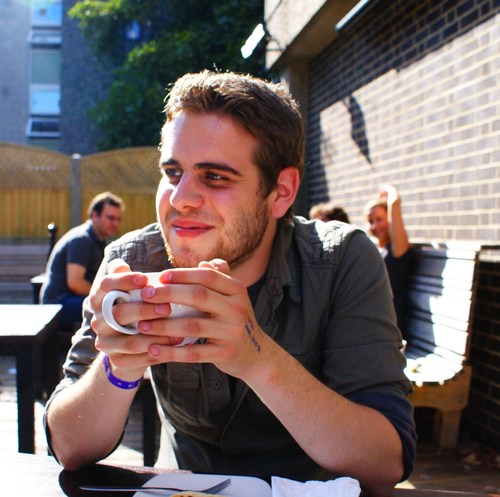 From Twitpic
Summary: An apparent attempt by Microsoft boosters to crash the highly-anticipated launch event of Ubuntu hardware
Former Microsoft employee Zack Whittaker, who has a reputation for saying nonsense, spread FUD about Ubuntu Forums in order to heighten and increase the fear. Rather than feed the FUD let's just say that some proprietary software which Canonical has been using got cracked. But what level of media exposure does this deserve given the abundance of such stories (tens or hundreds of thousands of sites get cracked every day)? Zack hardly covers anything FOSS; he has been busy defending his former employer, Microsoft, from antitrust regulators, as we noted numerous times. He was the first with access to a media platform through which to write an article about a negative Ubuntu occurence, before Monday even!
CBS's ZDNet rarely publishes anything in the weekend, but Microsoft Zack's piece was published on Sunday. This is an effective way to distract from Ubuntu's big announcement today (please don't click this link, it is for future reference only).
I may not be a fan of Ubuntu anymore, but its phones and tablets ambitions/projects really fascinate me. It brings GNU to decent hardware and it is not expected to be locked down like Android (WebOS, Sailfish. Firefox OS, Tizen and Vivaldi have potential and are Linux-powered also). So today's announcement is important and it comes just days after Microsoft collapsed, partly owing to the failure of Surface. Microsoft sure would love to distract from Canonical's big day in the press, occupying the media with bad news about Ubuntu. Canonical has gotten some industry partners and it is looking for more right now. It's good timing, too,
Vista 8 is so widely rejected/hated by so many that OEMs are exploring alternatives to Windows. The Vista 8.1 nonsense won't change their mind because it is fundamentally "stupid" just like Vista 8. As one blogger put it some weeks ago: "Windows 8 was an attempt by Microsoft to change the way PC users use their PC. According to them, touch screen, is the wave of the future, and everyone should embrace it. While touch screens are a great way to ACCESS content on a TABLET. Nothing can beat CREATING content on a PC like the keyboard and mouse, and everybody knows this! Windows 8 has been by every definition, a failure because of this truth."
Here is where Microsoft stands right now:
When it comes to Surface RT and Pro tablet sales, Microsoft (MSFT) PR has lost all credibility. Why's that? Just look at Microsoft's statements about special Surface RT price discounts and sales on July 15 — and then fast forward to July 18, when the software giant said it's taking a $900 million writeoff for the Surface RT tablet failure. Here's the update.

As you may recall, Microsoft started slashing Surface RT prices by roughly 30 percent about a week ago. The media sensed that sales of the low-end tablet were bombing. But Microsoft put its best spin on the story, offering this quote to The Wall Street Journal on July 15:

"We've been seeing great success with pricing and cover promotions over the past several months on Surface RT in the U.S. and other markets. People who buy Surface love Surface, and we're excited about all those additional people out sharing their excitement for Surface with other people."
Some years ago there was a perception that if you support GNU/Linux nobody will buy hardware from you, whereas now Microsoft is in this position (Nokia being one example of several, large PC OEMs being others). It's Android that's increasingly perceived as the winner, but Canonical built sufficient brand recognition around Ubuntu and it can actually pull off a hit. Don't let Microsoft or its minion distract journalists right now,
According to reports like this, Microsoft has been trying to hide just how much of a mess it's in. ValueAct Capital Management LP wants to grab board seats and maybe the CEO will get ousted some time soon. █
Permalink

Send this to a friend