01.28.14
Gemini version available ♊︎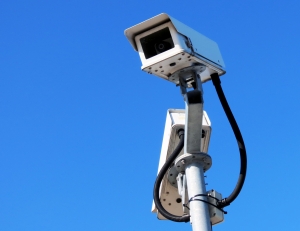 Summary: Leaks reveal that Microsoft is violating the privacy of people (including politicians) while using carefully-worded responses to hide these violations
NO politician should ever use Windows and no section of the public sector should touch it in any way. It's a huge espionage risk. Stuxnet has been sufficient proof that Microsoft is a colossal threat to one's national sovereignty and security. Not even the US public deserves the punishment of using software with NSA back doors and quick access to one's webcam, microphone, etc. In fact, any state CIO that chooses to go with Microsoft is either foolish or bribed (and we know for sure that Microsoft bribes people in such positions, as they are occasionally getting caught).
Earlier today, filed under "Espionage" in the Bill Gates-funded paper which seems to be more interested in protecting Microsoft much of the time (while demonising Google every day), was this article that gives Microsoft a platform. Microsoft is trying to intercept recent allegations from Australian MPs. To quote the Microsoft placement: "Parliamentary officials say Microsoft has given some assurances that electronic communications by MPs are not being accessed by American intelligence agencies through a "back door" in the IT operating systems.
"Last November during a Senate estimates hearing a senior parliamentary official left open the prospect that parliamentary communications in Australia could be monitored by US intelligence through a "back door" provided by Microsoft operating systems."
Microsoft says there are no back doors. "OK," says iophk, "authorized access then. It's probably right there in the EULA" (users do offer consent for remote access). Vandalising machines would be a crime, so Microsoft just lets the thugs (FBI, NSA, CIA, police etc.) get in and do their deeds. Quoting the recent article from the Guardian and the article "Worst CIO job in Australia" iophk provides this quote: "We know that Microsoft software contains a back door which is utilised by the US NSA and Microsoft has been very active in assisting the NSA to circumvent the company's own encryption standards."
Yes, indeed. And how timely is this new report from IDG, quoting someone from something Microsoft calls "Trustworthy Computing" (Orwellian language). To quote: "On Friday, Adrienne Hall, general manager in Microsoft's Trustworthy Computing Group, said in a blog post that it appeared that documents associated with law enforcement inquiries were stolen. "If we find that customer information related to those requests has been compromised, we will take appropriate action," Hall said.
"The company will, however, not comment on the validity of any stolen emails or documents in deference to "the privacy of our employees and customers — as well as the sensitivity of law enforcement inquiries," she added."
OK then, so it's confirmed. Microsoft is handing data of customers, employees, etc. to secret agencies. When this is discovered Microsoft calls it a violation (comparing it to "theft" or "stealing"), ignoring its own violations.
Let's face it: Microsoft is an espionage company and it's a Trojan horse for the NSA. In a tyrant's hand, Microsoft is a dream partner. █
Permalink

Send this to a friend