10.03.17
Gemini version available ♊︎
China is probably one of the few countries where 'pure' software patents are accepted (for the sake of mass litigation)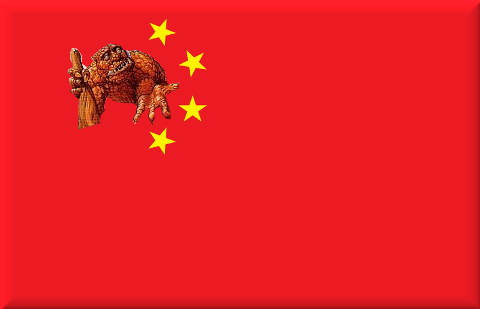 Summary: Software patents are a dying breed as the lion's share of nations will not recognise them (in courts) and the UPC — an intrusion vector for software patents in Europe — is also not happening
LAST night we found out that the US Supreme Court (SCOTUS) won't be touching any of the cases that can somehow impact Alice, notably the case which only days ago we correctly predicted it would pass on. Section 101 (USPTO), therefore, won't be changed significantly any time soon. As Patently-O has just put it:
In its first action for the October 2017 term, the Supreme Court has (inter alia) denied Certiorari in three pending Patent Cases:

16-1288 SYNOPSYS, INC. V. MENTOR GRAPHICS CORPORATION
16-1442 ARUNACHALAM V. SAP AMERICA, INC.
16-1427 OLEKSY V. GENERAL ELECTRIC CO.
SCOTUS will not reverse its precedence on software patents any time soon. Software patents are still de facto dead in the US, but the patent microcosm won't rest in peace.
How about the EPO? Well, currently it's hard to enforce software patents in Europe because national courts simply say no, and rightly so!
Having said that, the EPO once again pushed the SME lie. It did it again yesterday. It's an attempt to paint UPC as "good for SMEs" (which is a lie). Also yesterday we saw Penny Gilbert, Peter Damerell and Alex Driver trying to push the UPC with this long article. Someone should explain to Powell Gilbert LLP that the UPC is likely dead (they probably already know that) so that they don't misinform clients or random readers. The UPC is like a hypothetical project; it's not even happening and they already leap to it with advice, including the following section about software and business methods:
To what extent can inventions covering software be patented?

Computer programs as such are expressly excluded from patentability, but claims involving computer programs are not excluded if the claimed subject matter has a technical character.

To what extent can inventions covering business methods be patented?

Business methods as such are expressly excluded from patentability. However, like computer programs, business methods may be patentable if the claimed subject matter has a technical character.
As we said quite a few years back, the UPC would be a Trojan horse for software patents in Europe, bypassing national patent laws and enforcing rulings on such patents in pertinent nations in direct contradiction to their laws. We need to stop this.
The EPO appeal boards have long tackled the issue of software patents. I wrote a letter to them (about software patents) almost a decade ago. They're all about quality control and enforcement of the EPC; in September we saw reports like "Synthon says EPO appeal board has revoked Copaxone API patent" — serving to remind us of the crucial role played by these appeal boards.
Let's remind ourselves that much of the world now despises and opposes software patents. Laws have accordingly changed, most recently in Australia (we wrote a lot about that last month). In Africa, based on this new article, a company now adopts a terrible strategy by saying "it intends to sharpen its focus on Quiptel's patented suite of software and technology products and offerings, and also will restructure its content division."
"Going forward," it said, "Quiptel's technology and software patents will now drive the company's primary business focus."
Where would they use such patents? Almost no courts would honour such patents anymore. Maybe China? Japan's courts have become too strict.
Speaking of software patents in Asia, IP Watch has just published this new interview with the Korean IP Commissioner Sung Yunmo. They asked him nothing about software patents which — as we understand it — are sort of banned there. IAM's Jacob Schindler has this new series about "Patents in Asia" and in it there's this part about South Korea. Schindler "has reached out to the most trusted patent firms across a range of Asian jurisdictions to prepare the Patents in Asia supplement that follows," he wrote. "It should serve as a handy reference for chief IP officers over the year to come."
From the text about South Korea:
To what extent can inventions covering software or computer-implemented inventions be patented?

For a software invention to be granted, certain requirements must be met:

– First, information processing by software should be realised concretely by using hardware (eg, claims should describe involvement of concrete hardware-type components that account for information processing and interaction between them).

– In addition, claims should not involve human activities (as opposed to software processing).

Further, software inventions can be claimed in the form of a method, apparatus, computer-readable medium (storing a computer program) or computer program (stored on a medium). By contrast, claims directed to software, a computer program per se (not stored on a medium) or a program product are not allowed.
To what extent can inventions covering business methods be patented?

Business method inventions are subject to the same requirements as software inventions.
It sounds like more or less the same loopholes which exist in India, New Zealand and Europe. It's very clear that so-called 'pure' software patents are not permitted. That's just the new reality in the US, too. █
Permalink

Send this to a friend