07.05.20
Gemini version available ♊︎
Summary: When we're told that we're all dumb we're being given increasingly dumb technology (and they tell us dumber is better)
THE user is dumb
Dumb-di-di-dumb
Who needs a keyboard?
Just use the bloody palm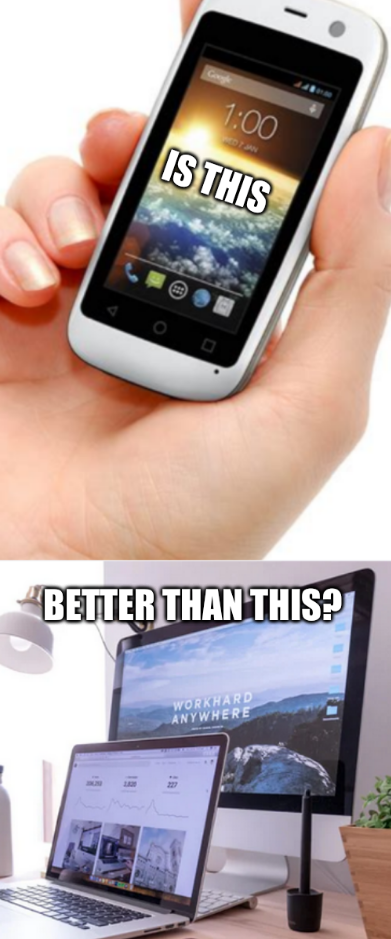 You can scroll down the "wall"
Can purchase and pay
Join in and play ball
Who need more than a finger's pinch anyway?
RSS readers are tedious
Too much clutter is hideous
The users are dumb di-di-dumb
Just have a chance to "like" with a thumb!
Sites are disgusting
Too many options for dumb di-di-dumb users
Strip off everything
It's like lyrics for one to sing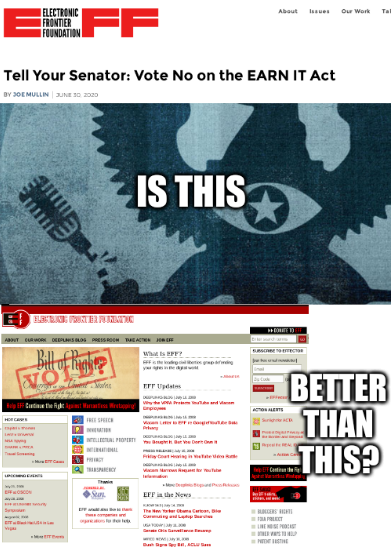 Who needs navigation anyway?
It confuses the dumb reader
Let's do the same to desktop navigation
Let Canonical be the babysitter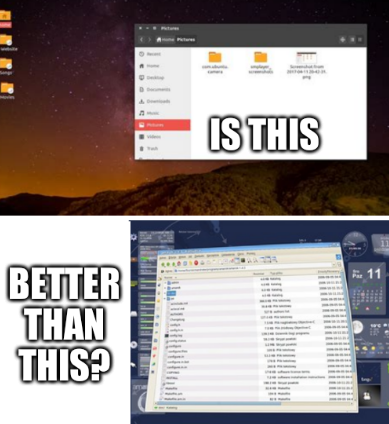 Who needs all the eye candy?
Who wants a functional interface?
The users are presumed too dumb di-di-dumb
Let's bring them down to pace
500 disjoint projects?
Throw them all into one
One God, one IBM, hosted by Microsoft
Sounds like a lot of fun!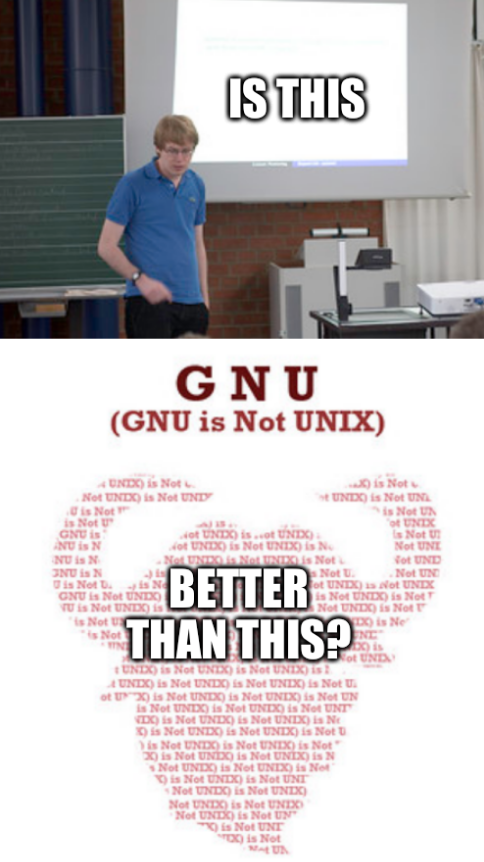 Our computing experience is reduced to a K.I.S.S.
On technical users we certainly piss
Back doors, telemetry, DRM and other antifeatures?
Oh, those we don't want you to miss
The bloat is growing
The displays are shrinking
One Web page of an article won't be like blinking
Four cores and four gigabytes
Those may never suffice
For 30 trackers and 30 MB of fonts
Downloaded not once but twice!
Your computing will excel
Excel for the spies
Why are you moaning
Who do you despise?
Follow the plan
You may never know when
It'll be safer and better to work with paper and pen █
Permalink

Send this to a friend