09.16.21
Gemini version available ♊︎
Video download link | md5sum 2502c141249b73b6dd31167c4a2c69e0
Summary: After spending many months examining an array of different types of software for Gemini (including but not limited to clients/browsers) we take stock of what exists, what's supported (it varies a bit), and which one might be suitable for use by geeks and non-geeks
AROUND the start of this year we began implementing our Gemini capsule, which now contains almost all the pages that exist in the Web site. It the process we produced a lot of code (released under the terms of the AGPLv3), mostly for converting WordPress and MediaWiki into Gemini pages.
Our Web site isn't going away, but it's no longer our sole priority. We invite readers to follow us into Geminispace (or Gemini space — the term used for that protocol and what lurks inside it).
I've asked around in IRC, where quite a few of us have tried Amfora, Lagrange, and Kristall. One of us settled on Kristall, I myself mostly use Lagrange these days, and MinceR (who tried all three) prefers Amfora. One associate prefers Amfora as well.
"There's no clear strategy for 'fixing' the Web, so we need to gradually move to something else, at least for some use cases."In the first half of this month the capsule has attracted nearly a quarter million page requests and it's growing every month. We invest more energy in the Gemini capsule than we do in the Web site. Gemini protocol has promise and has a future; Gemini space continues to expand, too. There are currently 1,600 unique capsules that are known, compared to 500 last December and about 1,000 back in April (according to Mr. Bortzmeyer). So it more than tripled in a single year!
The video above covered my personal everyday experience with Gemini software (I used those tools in parallel and in conjunction, partly for testing purposes).
As promised in the video (recording before typing a single line of text), here are the links to various homepages, along with a screenshot of each homepage.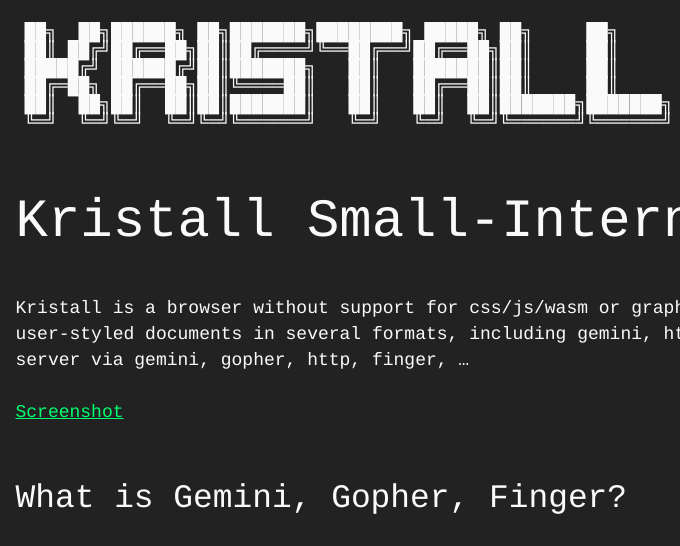 Kristall. Homepage: https://kristall.random-projects.net/

Amfora. Homepage: https://github.com/makeworld-the-better-one/amfora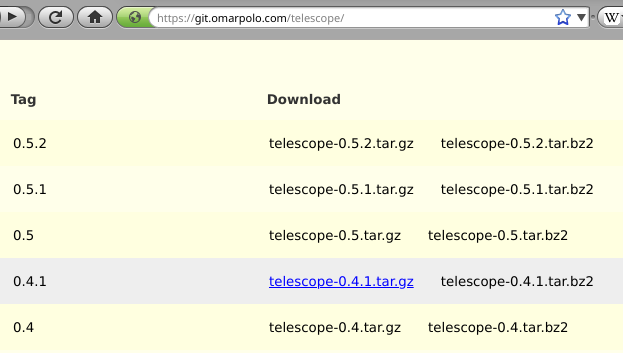 Telescope. Homepage: https://git.omarpolo.com/telescope/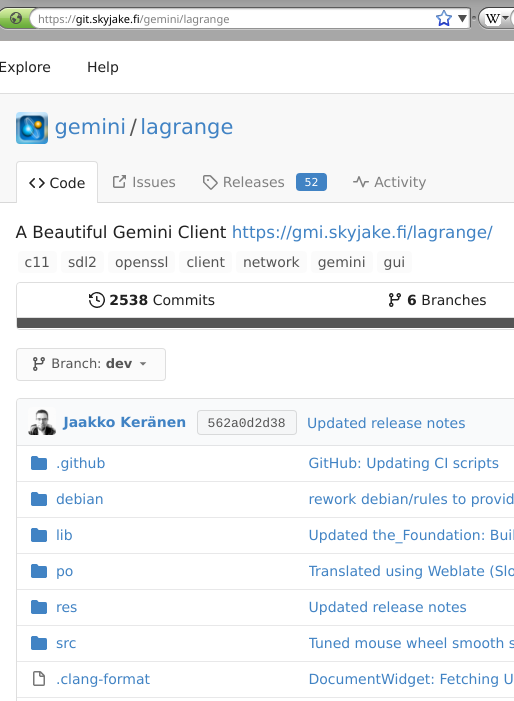 Lagrange. Homepage: https://git.skyjake.fi/gemini/lagrange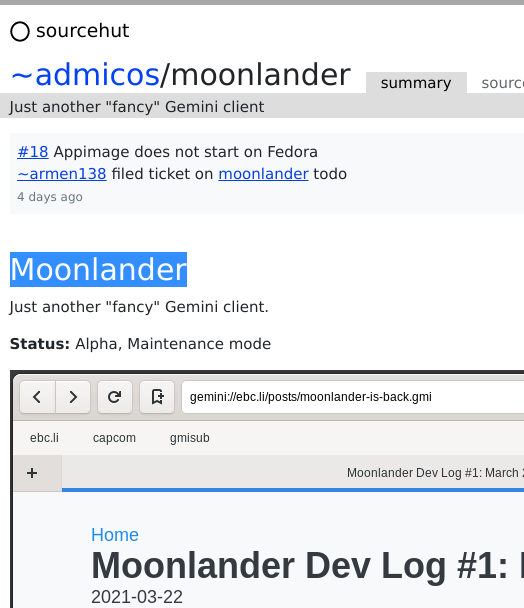 Moonlander. Homepage: https://sr.ht/~admicos/moonlander/
We are absolutely certain that Gemini will continues to grow; it's not some passing fad and interest in Gemini will grow as fatigue/backlash increases, seeing that the Web is a monopolistic monoculture of bloat and surveillance. There's no clear strategy for 'fixing' the Web, so we need to gradually move to something else, at least for some use cases. █
Permalink

Send this to a friend