Slanderous Media Campaigns Trying to Link Linux to 'Backdoors'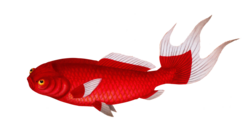 THE media sucks. Today's media sucks even more. Backdoors are typically things that exist by design or get added intentionally (ask Microsoft!), but when it comes to "Linux" in the media the rules are different. Apparently, or so we're told, if I choose "goodmorning" as my password and something then happens (e.g. malicious actor "breaking in" with "goodmorning", in turn installing a Remote Access Trojan), then Linux has a "backdoor". This sort of misframing tends to distract from the real issue, such as governments mandating the "weakening" (i.e. undermining, it's just a euphemism) of encryption or, by extension, basic system safeguards.
Looking around news regarding China this past week, it seems apparent that Western authorities remain concerned about Beijing's (or Bytedance's) TikTok [1], "Five-Eyes" (six if one counts Japan) remain wary of the Chinese military [2], and Snowden's NSA leaks are re-used by China to play the "victim card" for Huawei [3]. What's upsetting though is the latest nonsense [4] from linuxsecurity.com -- a site that we criticised here many times before.
Basically, Microsoft's proprietary hosting (GitHub) serves malicious software (again!) and we're meant to think this means "Never-Before-Seen Linux Backdoor". How about this for a headline: Microsoft is distributing attack code against Linux using its servers. Mind the opening sense: "The new backdoor originates from a Windows backdoor named Trochilus."
The title ought to focus on Windows and Microsoft, not Linux. And this isn't about a "Linux Backdoor". But good luck lecturing the media composed by non-Linux users (in this case, a marketing person, Brittany Day), projecting Windows problems onto "Linux". Nice clickbait you got there, though. █
Related/contextual items from the news: