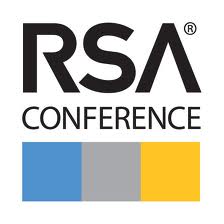 Summary: RSA is the latest (known) entity to have received bribes from the NSA in exchange for back doors; Germany may move towards banning software from companies that share data with the NSA
A COUPLE of nights ago Reuters published an explosive report about RSA, basically showing that Windows does not have back doors, it is a back door and so is a lot of the software that's proprietary. Free/libre software does not suffer from the trap [1]. This is a serious wakeup call to any government that still relies on proprietary software and US companies that collect data.
Munich moved to GNU/Linux owing to political determination to do so [2], but what about other cities? Their politicians are in serious trouble and a constant threat of espionage.
"This is a serious wakeup call to any government that still relies on proprietary software and US companies that collect data."As the Reuters report revealed [3] (and there was a lot of journalism linking to it [4,5]), "RSA Weakened Encryption For $10M From NSA," to quote Slashdot, which consequently also published the item "Microsoft Security Essentials Misses 39% of Malware" (especially NSA malware that enables system compromise). Remember that Windows XP will soon receive no patches, so not just the NSA will get easy access through back doors. IDG's advice on this matter is misguided as it basically offers continued use of Windows XP rather than runaway to a secure platform like GNU/Linux. As the author put it, "Microsoft's support for Windows XP ends in less than four months, and the company has warned users repeatedly that it's time to move on. But a lot of them are sticking with the aged OS. And for Microsoft, that's a problem."

Security is not really a problem here because there was never really any security to begin with. As we showed in our articles about the NSA, Windows is just a Trojan horse. It is obviously not secure and the only variable is, how many people can seize control of it?

The latest news makes almost all proprietary software suspect, even fake 'open source' like TrueCrypt (it is proprietary). As one tweet put it, "Check all on this list who use Dual_EC_DRBG as possible recipients of NSA bribes [...] Note Blackberry, Cisco, Juniper [...] Blast from the past: Call tracking Dual_EC_DRBG "Bribe Finder": Any use by default post 2007 required either an implicit or explicit bribe."

This is another good reason to avoid all proprietary software, including widely-used GNU/Linux programs like Skype. One tweet said that "Dual EC_DRBG was suspiciously absent from Wednesday's report by President Obama's NSA advisory panel."

Going back to Microsoft's flawed detection of malware, MinceR wrote that "their alleged "anti-malware" efforts started with stopping detecting claria as malware just as they were about to buy it, so i don't know why anyone trusts them with such ... [it] manages to out-sleaze even the other "antivirus" companies."


" With Microsoft, NSA gets video/audio surveillance, not just through Skype but also through people's webcams on computers that have Windows installed (and are idle)."Sosumi said that "they don't detect NSA backdoors as malware, so why trust them?"

Nobody can trust Microsoft. The above report says that "latest tests from Dennis Publishing's security labs saw Microsoft Security Essentials fail to detect 39% of the real-world malware thrown at it."

It's not just a case of access to one's files by the way. See the new post titled "Windows users: Your webcam lights aren't safe from the FBI either" (we wrote about CIPAV almost 5 years ago).

"In recent news," says the post, "it was revealed the FBI has a "virus" that will record a suspect through the webcam secretly, without turning on the LED light. Some researchers showed this working on an older Macbook. In this post, we do it on Windows."

"The more you know about how the NSA gets along with RSA & Microsoft," writes one Twitter user, "the more perspective you have on their handling of Lavabit." With Microsoft, NSA gets video/audio surveillance, not just through Skype but also through people's webcams on computers that have Windows installed (and are idle). This is a good enough reason to immediately abandon Microsoft and some politicians in Germany already think about moving in this direction. See [6,7] below for details of the latest news and pay attention to the explosive new article "Snowden ally Appelbaum claims his Berlin apartment was invaded" [8]; clearly it's not about terrorism but about cracking down on activists [9].

Following the revelations above there is some new effort [10] -- including from GNU/Linux developers [11] -- to sack with prejudice potential NSA moles. ⬆

Related/contextual items from the news: