Microsoft may be doing the "add your name here and spam away" routine once again, this time in Britain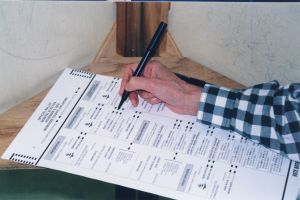 Summary: There are two days left for British people to consider sending feedback regarding Microsoft's crimes and fiction of a 'standard'
THIS will be our last reminder to British readers who are able to do good service not just for the UK but for the whole world (by setting an example).
Microsoft was caught not only bribing but stuffing ballots and writing templates for
sockpuppets
and partners to mail officials, e.g. at ANSI. For those who cannot remember or were not paying attention at that time (about 7 years ago), Microsoft engaged in a large volume of illegal activities for which it was never punished. Now it wants to use these activities to extinguish a long-overdue policy in favour of Free software. Microsoft is trying the familar
"me too" strategy
.
"I guess you got these already," iophk wrote. "It's all a repeat of the 'Windows, too' or 'equal' time tactic" (or "choice", where choice means Microsoft only but "no exclusion in principle" of competition of Microsoft).
Choice
means
proprietary
and spyware. Not open, not freedom.
Those who are familiar with what Microsoft did can mention the bribes, not focus only on technical arguments. The bribes were needed because of lack of technical value. For some more background and links for leaving feedback to the British government see the following reports [
1
,
2
,
3
] from the British press or even the
Slashdot
link to Andy Updegrove
(Simon Phipps from the OSI
wrote about it in his personal blog
) And "while /. lasts," iophk says, "UK FOSS people need to all send in some good comments. It's not anything the outside community can take on."
It's like we are back to 2007/2008 -- back when Microsoft was stuffing ballots and spamming people to get its way. One way to fight back is to expose those tactics, not just counter them in the same way. As the comments in
Linux Today
help show
(there are hardly any comments in
Linux Today
since QuinStreet took over), people are very emotional about this and they are eager enough to do something substantial. Microsoft is back to using criminal activities (not just lobbying), bringing people like Updegrove back out from the woodwork.
⬆