Large companies love Android but also love patents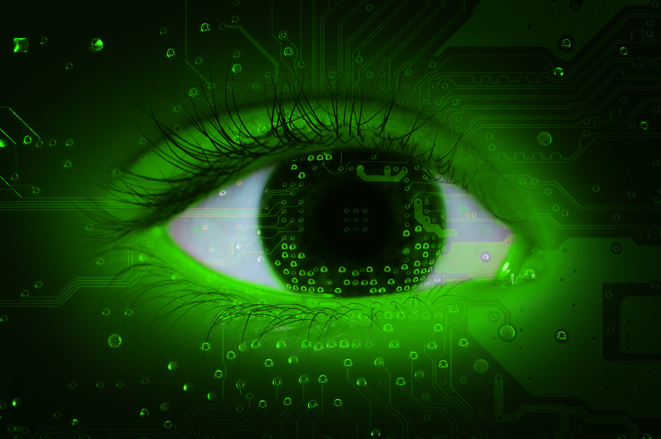 Summary: A survey of last week's news with special focus on Google and Android, which are trying to coexist and thrive in a world full of patent maximalists
ONCE upon a time there was a giant called Xerox that supposedly changed the world by packaging together components that can help replicate documents on a piece of paper. "Xerox" became a household name (or 'officehold' name), much like Hoover or Google, although neither was the first to do what it was doing (e.g. search), they just did something very well, perhaps much better than the rest of their industry, at the time they became synonymous with the function at least. Xerox leaned on patents for protectionism, causing all sorts of well-documented issues (not to be covered today) and IP Troll Tracker tells us that Xerox created an entity or a proxy do do its patent aggression. "Xerox is doing just that," wrote Steph, "preventing its financial coffers from being depleted by abusing the patent system."
Blackberry, which seems to be transitioning into an(other) Android OEM, just
bought a firm
, based on
financial news sites
. "The company's software sales rose year-over-year," says one source, "but some analysts were disappointed with the increase because it also included revenue from the licensing of technology patents."
So Blackberry is already becoming parasitic with its patents, much as we feared a couple of years ago [
1
,
2
] and a year ago [
1
,
2
], alleging that Blackberry was becoming somewhat of a troll or feeder of so-called 'patent assertion' entities. What does Google (the Android steward) say about this now that it works with Blackberry on a more secure Android variant? After all, Free software such as Android is inherently incompatible with patents.
"What does "free patents" even mean? It's a meaningless term."As we pointed out the other day, some famous Android backers now turn to patents as well. An article by Glyn Moody has warned that "Chinese Smartphone Leader Xiaomi Adds Special New Feature In Order To Enter US Market -- A Patent Hoard". To quote Moody: "The smartphone sector is undergoing an upheaval at the moment, as Chinese manufacturers move up the global market share rankings. Already, the third, fourth and fifth places are occupied by Chinese companies: Huawei, Lenovo and Xiaomi. But it's the last of these that has emerged as the real star. Although Xiaomi was only founded in 2010, in 2014, the company sold 61 million phones, and hopes to sell 100 million in 2015. Much of that growth will come from outside China: Xiaomi has already started selling its products across Southeast Asia, especially in India, as well as in Mexico, Turkey, Russia and Brazil."

Google does not seem to mind this and just like Tesla or Panasonic, Google now uses its growing pile of patents for publicity stunts. Google can't fight back against trolls as they have no products, but it sure likes to pretend to be a champion against trolls.

"Google wasting resources to fight patent troll," wrote the President of the FFII about this, for it "won't work anyway" (he linked to this article about "Troll Deterrent" and "​Google holds patent giveaway for startups to ward off trolls").

We have found nearly a hundred articles about this (effectively serving to amplify Google PR), including [1, 2, 3, 4, 5, 6, 7, 8, 9, 10, 11, 12, 13]. Nobody really challenges Google's claims. It's a PR charade. There are headlines like "Google Offers Free Patents To Halt The Trolls". What does "free patents" even mean? It's a meaningless term. It's something we might expect lawyers to say because they compare ideas to "property" and implementation to "rights" (among other nonsensical metaphors).

One maker of many Android-running boards, Qualcomm, is now in trouble in Europe (we covered this last week) because of patent aggression that goes a long way back, elevating prices and marginalising competition. One writer from IDG calls the effort to split Qualcomm "patently absurd". "The proposed breakup of Qualcomm by activist investment firm Jana Partners," he wrote, "as reported by the Wall Street Journal this week, would be a blunder of biblical proportions. The equivalent of Delilah cutting off Samson's hair while he slept, dividing Qualcomm into separately traded semiconductor and technology licensing businesses would produce two companies of lesser value than the former whole."

The question is, will that reduce Qualcomm's ability to exploit patents in a predatory fashion? Qualcomm has become very notorious for that (globally, not just in Europe). We're not concerned about the "value [of] the former whole", just the fairness of the competition and one's ability to enter the market. It's very relevant to Linux and Free software because whether people know this or not, many devices running Linux (more so than Windows) use stuff from Qualcomm and pay patent tax to Qualcomm even if they avoid Qualcomm.

There is some other patent news pertaining to Android, such as Google's dumb CCTV Glasses (the Android-powered 'Google Glass'). We are reminder of this effort and the ambition to hoard people's CCTV stream, to be retained/stored on the server for searching, based on a new patent [1, 2. Google is treating human lives as an inventory or a resource, which raises all sorts of ethical questions. Apple is hardly better though because it wants to collect people's fingerprints based on a new patent. Apple's advocacy sites celebrate other dumb patents from Apple. Android is often being attacked by Apple using patents, so this is definitely relevant.

In summary, Android exists in a hostile environment. Despite that, Android has become the most dominant platform in the world (in terms of growth, sale numbers and so on), so we need to watch out for patent threats. There will be more of them in years to come and Microsoft is blackmailing Android supporters using patents, still. ⬆