05.17.10
Gemini version available ♊︎
"I think he [Bill Gates] has a Napoleonic concept of himself and his company, an arrogance that derives from power and unalloyed success, with no leavening hard experience, no reverses."
–Judge Thomas Penfield Jackson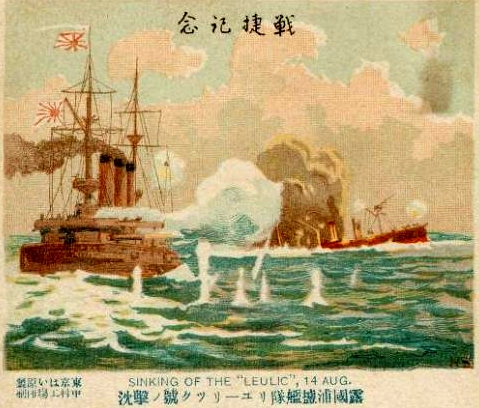 Summary: Microsoft is attacking so-called 'pirates' who are Chinese, having previously encouraged them to do what they do so that Microsoft can "collect sometime in the next decade," according to Bill Gates, who is now helping the regime suppress the Chinese population
MICROSOFT'S BOUNDLESS GREED has led to a lot of legal and crackdown actions in China recently. Windows revenue/profit is not what it used to be (a year ago it was down 40%), so Microsoft starts squeezing those whom it encouraged to use Windows without paying. China is of course a top target because of its attitude towards copyright (almost nobody in China bought Vista and the numbers were unbelievable) and Microsoft is now raising the temperature among Windows users/distributors. Here is one of the latest developments:
Microsoft's Piracy Lawsuit Against Chinese Internet Café Postponed

The hearing for a lawsuit filed by Microsoft China against an Internet café company for software piracy has been postponed after Microsoft's attorney requested an additional 1 million yuan in damages.

If successful, the lawsuit could have far-reaching consequences for many more Internet cafés in China, where owners are making and using illegal copies of Microsoft software.
For those who do not know, Microsoft admits benefiting from counterfeiting. It's not quite the victim here. The victim is the Chinese population, which has a 'pusher' trying to get it 'addicted' so that the people of China cannot or will not use software that respects their freedom and can enable activism for change [1, 2].
"They'll get sort of addicted, and then we'll somehow figure out how to collect sometime in the next decade."
–Bill Gates (talking about China)
This comes at a good time because Microsoft's 'piracy' lies have just been released by the BSA [1, 2], mostly to receive coverage from clueless journalists [1, 2] (probably selected based on their obedience) and even Lance Whitney, contributing editor for Microsoft TechNet Magazine. Watch his headline and shallow coverage. Only people in the comments have pointed out the fact that he spouts out propaganda (without even attributing it to the source of the claim, instead making it look like CNET's judgment).
Speaking of China, we have just discovered that Bill Gates has investments there. Among investments in oil, tobacco, alcohol and other dubious businesses, Gates is investing in railway:
As the shareholder of China Railway, the Gates Foundation also suffered a lot from it. In calculation with the average price of 5.89 yuan for China Railway in Q1, the foundation has had a floating loss of nearly 20 percent on the share of China Railway.
Notice that they are shareholders. It is not a donation and this is where the big money is going (sometimes to produce tax-exempt profits for the Gates Foundation).
Earlier this year we showed Microsoft being accused by the US Congress of "enabling tyranny" in China [1, 2]. Earlier this month we found Bill Gates defending this tyranny, as usual (he too created a tyranny).
Microsoft Corp Chairman Bill Gates on Monday said the Internet needs to thrive in China as an engine of free speech and described official online censorship by Beijing as "very limited."
He should speak to the Chinese people — not the wealthy tyrants — before he describes Chinese censorship as "very limited." He belittles the seriousness of the issue, but then again, he is a longtime friend of this regime.
"New Chinese law may force Microsoft, Yahoo to follow Google out," says the headline of this new report from IDG. Is that why Gates is sucking up to the regime?
The Chinese government today made sweeping changes to its state secrets law that directly affects Internet companies operating in the country. The amended law goes further to force these companies to help the Chinese Communist Party suppress free speech and censor the Internet.
But wait. Gates insists that this "suppress[ion of] free speech and censor[ship of] the Internet" is "very limited." Whose side is he on? █
"Gates has created a huge blood-buying operation that only cares about money, not about people."
–AIDS organisation manager in China, December 2009 (New York Times)
Permalink
Send this to a friend