10.13.10
Gemini version available ♊︎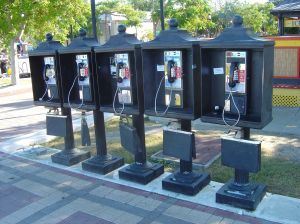 Summary: Microsoft staff is spreading the love in public but does not name the paymaster
MEET Kurt. Microsoft pays him a wage and he wanders around Twitter promoting Microsoft products, working around the clock at the moment for Vista Phone 7 [sic] (see tweets like [1, 2, 3]). We've also learned that he is sometimes interrupting other people's conversations in attempt to control the mood, so to speak, especially around the release of Vista Phone 7 [sic], the operating system so far behind that it can only rely on marketing and patent threats.
His blog seems like it may have been migrated from the now-dead/expiring Live Spaces [1, 2] and an old post from 2005 says:
I've been working for Microsoft since 1995 as a Systems Engineer. For those of you who aren't familiar with that position, it's basically a pre-sale technical sales role. Back in the 80′s, it was common for a single salesperson (Account Executive) to speak to customers, manage licensing contracts, and demonstrate products. Some time in the early 90′s, it was deemed near impossible for one person to accomplish all 3 tasks with the exploding number of products that we were creating. So in addition to the Account Exec role, we produced a role called the Systems Engineer, similar to what IBM had, whose responsibility was to understand and explain the usage and implementation of our technologies and how they could be best used together.
It is not unusual for Microsoft to use Twitter for marketing purposes and we wrote about the subject in posts such as:
Kurt has another blog from which our reader Tim quotes: "The thoughts expressed in this blog are my own and not representative of the opinions of my employer, the Microsoft Corporation."
"Bingo!" says Tim, "He's a Microsoft employee….now its all clear.
"There's another advocate of Microsoft products….shame he's an employee…I wonder, when will they get a person supporting them who isn't on the payroll? [...] that one was too easy….. and it has reminded me why I started OpenBytes, to expose this type of thing….been sort of sidetracked by great FOSS software over the years… I should be basking in the glory of the find….unfortunately he was far too easy….. he interrupted a twitter conversation with a little WP7 promotion…. This is the blog he advertises on his Twitter profile: http://kurtsthoughts.com/ … and this is his wordpress blog (notice date of the latest post (11/10/10 so its current) http://kurtsh.wordpress.com/ [...] this is his twitter account: http://twitter.com/#!/kurtsh [...] on his "official" twitter blog he doesn't seem to mention his association [...] If you compare the pictures between the blog and the twitter account, I think you'll agree its the same person. [...] It's a little bit of a hollow victory, he was far too easy….did make me nostalgic for exposing these "impartial" Microsoft employees that forget to mention who they work for. [...] I discovered Kurt on the journey home on the train, so Im not getting much satisfaction from the find…it was about 10 minutes work [...] One last thing on my new best friend Microsoft Kurt……. He said on Twitter (before I found out who he was) Quote "our presumption of understanding my purported "self-imposed preference limits" based on a 140 char Twitter descriptn is laughable. [...] To which I answer…well not really, I was spot on."
The above is from IRC. We are having connections issues with IRC at the moment, so we'll resume posting the full logs for all the days shortly.
Kurt's antics reminds us of Microsoft's Wong, who was heckling our Web site one year ago (he did not disclose the fact that he was working for Microsoft). We wrote about this in:
Some more thoughts from Tim:
_Goblin
don't forget "I myself am an Account Technology Strategist for Microsoft in Los Angeles, CA, USA."
Oct 13 00:01
_Goblin
and if Technology Strategist involves covert marketing, I'd suggest he get some training….very amatuerish
Oct 13 00:01
cubezzz
_Goblin, my own old commodore buddies are all Microsoft users now
Oct 13 00:02
*Chips_B_Malroy has quit (Ping timeout: 250 seconds)
Oct 13 00:02
cubezzz
I was the sole non-Microsoft hold-out
Oct 13 00:02
cubezzz
kind of lame
Oct 13 00:03
*Chips_B_Malroy (~username@nv-76-3-157-174.dhcp.embarqhsd.net) has joined #techrights
Oct 13 00:03
_Goblin
Hi Chips!
Oct 13 00:03
_Goblin
you've just missed the fun….
Oct 13 00:03
_Goblin
bagged myself another Da Costa….
Oct 13 00:03
_Goblin
this ones actually on the payroll of Microsoft…
Oct 13 00:04
cubezzz
how does one become a shill anyway?
Oct 13 00:04
_Goblin
check out my new best Microsoft friend: http://kurtsh.wordpress.com/about/
Oct 13 00:04
-TRIdentica/#techrights-[satipera/@satipera] Excuse my Anglo Saxon but the Palestinians really are stuck in a game where the referee is a wanker. http://ur1.ca/21tnr #occupation
Oct 13 00:04
-TRIdentica/#techrights-[silner/@silner] An odd (presumably outsider) view of how an OSS community works [old] http://ping.fm/jk5bs
Oct 13 00:04
TechrightsBot-tr
Title: About « Kurt Shintaku's Blog .::. Size~: 21.33 KB
Oct 13 00:04
TechrightsBot-tr
Title: U.S. nudges Palestinians to answer Israeli proposal| Reuters .::. Size~: 63.07 KB
Oct 13 00:04
TechrightsBot-tr
Title: Review of "Socialization in an OSS Community: A Socio-Technical Analysis | CSCW 2010 .::. Size~: 21.15 KB
Oct 13 00:04
_Goblin
cubezzz: I personally think there are three routes into it:
Oct 13 00:04
schestowitz
Chips_B_Malroy: _Goblin gave me a post to start tomorrow with
Oct 13 00:05
hazzy
http://online.wsj.com/article/BT-CO-20101006-710910.html
Oct 13 00:05
TechrightsBot-tr
Title: Oracle CEO: 'We Are Interested In Buying IP Of All Kinds' – WSJ.com .::. Size~: 129.39 KB
Oct 13 00:05
_Goblin
cubezzz: 1. You are an employee and its part of your job…
Oct 13 00:05
_Goblin
cubezzz: 2. Your blog/social networking site is befriended and given gifts/enticements
Oct 13 00:05
schestowitz
hazzy: they can get some from ICANN
Oct 13 00:05
schestowitz
There's plenty in IPV6 space
Oct 13 00:06
hazzy
LOL
Oct 13 00:06
_Goblin
cubezzz: 3. You start off proactively championing them and hope to get noticed.
Oct 13 00:06
Those who come across Vista Phone 7 [sic] promotion ought to be suspicious and aware of these marketing tactics. █
Permalink
Send this to a friend