12.04.10
Gemini version available ♊︎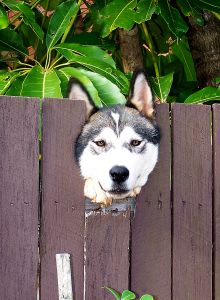 Summary: Apple is not just barking at Linux phone makers (e.g. Palm) but it is also biting by suing and increasing the magnitude of existing lawsuits against the likes of Motorola (Android)
THE threat of Apple is not just a threat to software freedom (as last explained late at night); it is a threat to fair competition and it's a distortion of the market. Watch the "Business Idea" comic and remember that Apple — by its own admission — is just taking other people's ideas. A few nights ago we did a special episode on software patents and mentioned Apple for its role in this too. Apple is suing to embargo Linux-based phones/phone makers, using software patents to generally remove competition or remove features from competitors' products. "Apple Lawyers Up for Patent Showdowns With Nokia" says this new headline from BusinessWeek and it's not the only patent war where Apple increases its level of ammunition to exclude rivals from the mobile market (some are using the Linux-powered Android). As a reminder, Apple is said to have signaled that it would sue Nokia and Motorola.
Steve Jobs made Apple Inc.'s iPhone one of the best-selling smartphones on the market with its touch screen, fast Web connection and access to more than 300,000 downloadable applications. Now he's adding lawyers to the mix.

Apple is squaring off this week against Nokia Oyj, the world's largest mobile-phone maker, before the International Trade Commission. The dispute, in which each side alleges intellectual property violations, is also a precursor to Apple patent battles with Motorola Inc. and HTC Corp.
Apple is going further than patents and it can easily be shown that it is more of a thug than people realise. "Apple Forces Removal Of Steve Jobs Action Figure," shows TechDirt, which speaks about a cult item:
A Chinese company, MIC Gadget, got some attention for its Steve Jobs figurine but some of that attention came from Apple's lawyers, who forced the company to stop selling the item.
"I didn't know that Apple owns Steve Jobs," said gnufreex in our IRC channels. "Thought it is other way around" (to them, he is a marketing tool, just like Bill Gates is to Microsoft).
"Apple Gets Partial Win in Case Alleging Copyright Infringement by iPhone App," says Eric Goldman:
Martyn Stewart recorded a bunch of nature sounds, including bird sounds, which a third party developer allegedly incorporated into the "iBird" app. Stewart sued the developer and, predictably, sued Apple as well.
Separately, Apple is stacking up more patents. One report says that "[i]n March, inventor Timothy R. Pryor assigned his interest in three patents and 10 patent applications covering methods for interacting with automobile telematics equipment and home appliances over to Apple."
"Apple Wins Patent for Glasses-Free 3-D TV" says this other report (one among more).
3-D TV–a fad or the future? Apple's vote is for "future". The company's just won a patent on a glasses-free 3-D TV system that's so advanced it sounds like sci-fi. And not necessarily in a good way.

Apple applied for this patent back in 2006, but unlike much of the patent speculation that surrounds one of the world's most successful (and most sued) companies, this one has just been granted by the USPTO.
Apple would lie about using patents defensively; clearly that's not the case. The only "defensive" thing about its stance is that it defends its shareholders' bank accounts. █
Permalink
Send this to a friend