07.28.12
Gemini version available ♊︎
Racket seen as benign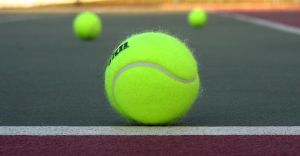 Summary: Microsoft celebrates another milestone in its protection racket against FOSS while using PR tactics to normalise the crime and keep regulators at bay
THE ripples of Microsoft corruption and extortion reach further and further because Microsoft bribes those who stand up against it.
Amid losses [1 2, 3] Microsoft is trying to make others' business its own. As Microsoft's latest SEC filing helps prove, the game is nearly over and Microsoft must find alternative sources of income. One such source of income relies upon extorting Linux and not ever going to court, using legal means like NDAs. When companies do take it to court, as in the case of B&N, they can be bribed such that the case/challenge gets dropped. People behind these Rockefeller-like tactics are not punished so far; executives would and should be sent to jail for racketeering if the law had been enforced. Harcio, Steve, Bill, and others are running a racket, but they laugh all the way to the bank as they cash in for other companies' hard work. It is no exaggeration to suggest a jail sentence; this is not much different from schemes such as Ponzi schemes in Wall Street. Microsoft worked hard on the PR front to normalise this criminal behaviour, making the population more complacent as these practices continue.
"Microsoft worked hard on the PR front to normalise this criminal behaviour, making the population more complacent as these practices continue."A few days ago, an Israeli company that uses Windows on desktops and Linux on servers (with Java) decided to play along with Microsoft. Amdocs, which is notorious for its abuse of employees, ended up paying Microsoft, thus legitimising the "Linux tax" Microsoft so badly craves. The Microsoft boosters (the same old gang that promotes the Microsoft agenda under the guise of "journalism") wrote about it gleefully [1, 2, 3], leaving only a minority to write critical pieces that involve research and courage. The Microsoft booster from ZDNet called it a "patent deal" rather than something like extortion, as this is part of the process of normaliing the unthinkable an manufacturing consent. To quote the spin:
For the past couple of years, Microsoft has been on a tear of signing up Android and Chome OS device makers to license publicly unspecified Microsoft patents that Microsoft claims are infringed upon by Google's operating systems.
No criticism, just reiteration of toned-down claims. We maintain a list of companies to avoid for their participation in this scheme and over at Twitter we find expressions of anger, such as this:
Extortion at its finest » #Microsoft licenses patents for #Linux server data centers
The H went too soft on Microsoft, stating that "[t]he release from Microsoft gives no details on the licensing deal itself, except that it includes "a license under Microsoft's patent portfolio covering Amdocs' use of Linux-based servers in its data centers". The only other information given is that Amdocs will pay Microsoft an undisclosed amount of money under the terms of the agreement."
How can this be legal? This is how protection rackets work. Where is the federal investigation?
Microsoft is meanwhile relying on PR offences, pretending to be "open" (but on proprietary stack only [1, 2, 3, 4]), which further helps at keeping the regulators at bay. Microsoft is extorting Free/open source software while at the same time advertising the lie that it is on the side of the victim.
Steven J. Vaughan-Nichols has written the best article on this case of racketeering, calling it quite politely "FUD" and not "extortion" (he has editors and Microsoft-funded publishers moderating his work). To quote:
Microsoft has long made some nice cash from convincing Android vendors that they should pay them for Linux-related patents. Now, for the first time, a company that uses Linux on its servers. Amdocs has publicly paid off Microsoft for patents covering Linux. Mind you, there's never been any proof that Linux violates any of Microsoft's patents. Despite that, several C level executives have made similar contracts and tell me that Microsoft has been shaking them down for Linux patent licensing agreements for years.

One involved attorney explained, "Microsoft has been doing this for years, although I don't know whether a patent cross license, as compared to a monetary payment, has usually been part of the deal." An executive added, " In our case we had no patents of our own. We had to sign an NDA [non-disclosure agreement] barring us from revealing any of the Microsoft's Linux infringement claims."

Why would a company do this? A C level executive told me, "We use a lot of Microsoft software as well, and it was cheaper than fighting with them over our contracts. We want to do business, not fight over legal claims that have nothing to do with us."
Previously, Microsoft added Amazon to its Linux servers extortion. As another article puts it, "Microsoft gets Amdocs to sign licence agreement to use Linux on servers" and the body of the article is strongly-worded: "SOFTWARE LICENSING OUTFIT Microsoft has managed to get Amdocs to sign a patent licence agreement for using Linux servers.
"Microsoft's recent flirtation with Linux suggested the firm had finally started to warm up to the kernel that is used by operating systems such as Red Hat Enterprise Linux and Canonical's Ubuntu, however it seems that the reason for its interest in Linux is due to the licensing opportunities it presents. The firm announced it managed to get Amdocs to pay up simply for using servers that run Linux-based operating systems, which should worry just about every company with a server.
"If we want GNU/Linux to stay free, then we must stand up and fight against these injustices and criminalities.""Microsoft didn't provide many details relating to the licensing agreement signed with Amdocs, however it did say that cash will change hands in the direction of Microsoft."
We are also being reminded that a Microsoft proxy for taxing Linux is stepping further. We are talking about Tuxera.
If we want GNU/Linux to stay free, then we must stand up and fight against these injustices and criminalities. The US government is literally funded by Microsoft like it is funded by big banks, so it is unlikely to invoke retaliatory investigation on behalf of the nation's people — those who are under constant attack. Deals such as the above are intended to generate FUD and act as a deterrent, a perceived reason to avoid GNU/Linux. █
Permalink
Send this to a friend