10.17.12
Gemini version available ♊︎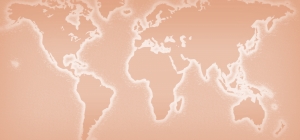 Summary: A real-yet-outrageous struggle between public will and the subculture of patent lawyers or law-practising bureaucrats
THE patent systems decline in credibility around the world. The one percent or less which holds patent monopolies is no longer taken for granted and therefore left alone. In New Zealand, for instance, the public took amazing action against corrupt politicians (or dumped ones who serve hostile interests) and there's no escaping the scrutiny:
After a hiatus of more than two years, software patents were thrust back into the limelight recently when the government finally announced the second reading of the long languishing Patents Bill.

Those who follow such things will remember the Bill was reported back from the Commerce select committee in 2010. Following detailed consideration of all the issues, the select committee had unanimously recommended that software be excluded from patentability.
This got some massive media exposure, so older articles we have not cited yet are worth noting in their large numbers and full glory [1, 2, 3, 4, 5, 6, 7, 8].
"Notice that dissociation from reality in patent lawyers' circles."In the US, patents on software are collapsing in the courtroom, so patent maximalists like Dennis Crouch write on the subject, trying to oppose the 99% who are not patent lawyers as well as the more vocal FOSS proponents such as Dana Blankenhorn.
Robert Stoll, former Commissioner for Patents at the USPTO, does some patents promotion at The Hill. He is in deniability mode, saying: "In fact, the verdict is a sign that the system is far from being broken and is actually working as intended to help ensure innovation and competition for the benefit of consumers."
What utter nonsense; he contradicts evidence-based studies and articles. Other pro-patents circles weigh in, only to be constantly rebutted by the majority. ECT gave a platform to Raymond Van Dyke, "a software patent attorney, educator and consultant in Washington, D.C." He says:
In time, software patent controversies will diminish as the major players learn to coexist, e.g., through cross-licensing. We are now in the midst of a cutthroat time when major players fight. The U.S. patent system is not evil. Software patents are not evil or unjustified. If a software patent is dubious, the patent system provides many avenues to invalidate it.
Notice that dissociation from reality in patent lawyers' circles. They don't care about what's true and false, or even what the public wants and does not want. It's all just a business built upon a big lie, a lot of lobbying, and political games which serve few powerful corporations.
Timothy B. Lee quotes the top Rackspace lawyer as saying: "We'd love to get rid of software patents" (not taken out of context).
"Once you reach a certain size, you become more of a target," Alan Schoenbaum told us in a recent interview. Schoenbaum is the general counsel of Rackspace, which achieved $1 billion in revenue for the first time last year. He said that patent litigation against the San Antonio company has "accelerated over the last two years."
Lee says that financial patents too are under fire. Lee goes further by noting:
I missed it when it came out, but the libertarian legal theorist (and my fellow Cato scholar) Richard Epstein had an article last month defending software patents.
Isn't it funny that all the 'legal' folks support more patents? It is how they make money at other people's expense. This was also the case of NZ, as we showed repeatedly in recent years. Patent lawyers are not part of the industry, they are the parasite. Their opinions should not be factored in. All they contribute to is disinformation in the press, totally disproportional to their minuscule numbers among the whole public. More people, especially journalists, should start speaking about this problem. It's like giving "equal time" to weapons contractors in debates about politics, especially wars. █
Permalink
Send this to a friend