05.06.18
Gemini version available ♊︎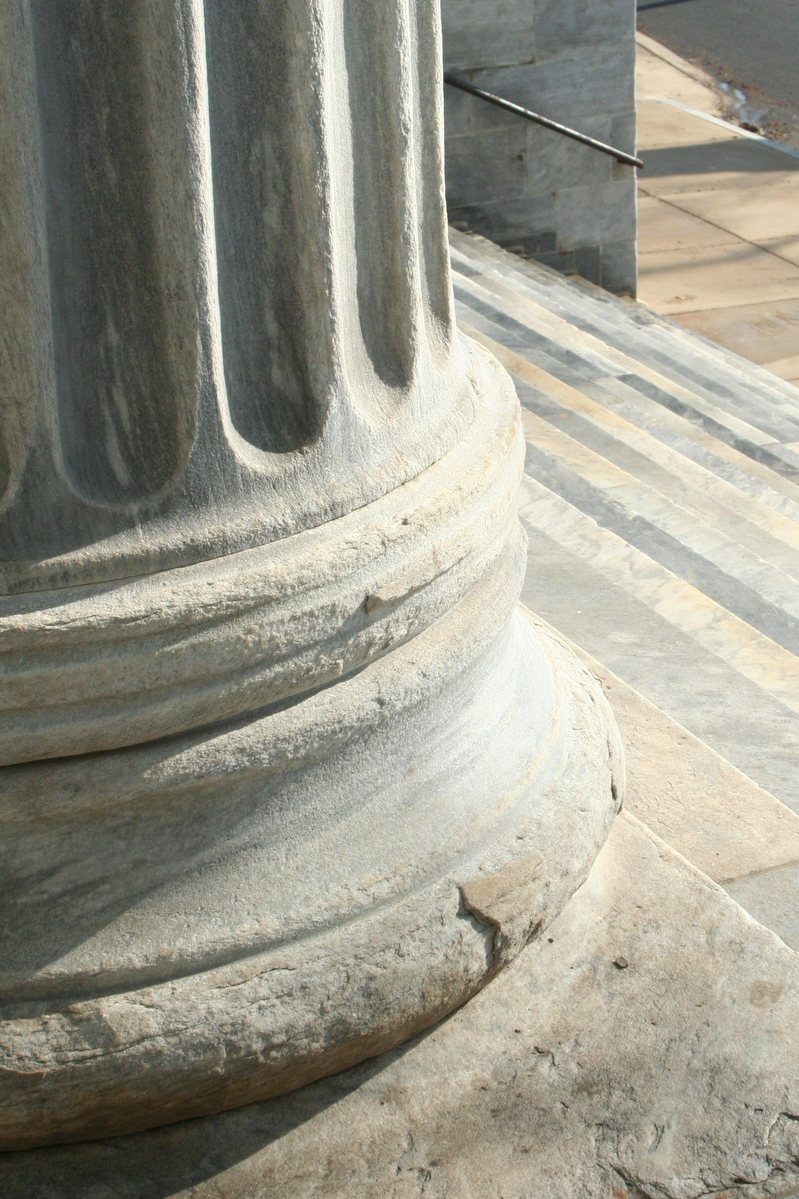 Summary: Leftovers from this past week's patent news, implicating Nintendo and various spinners who are trying to 'oversell' patents
THE END of another week is also the first weekend of this month and thus our first 'sweep-up' of USPTO news. We try to take stock of everything, knowing that patent matters impact a lot of things.
"It was a quiet week after a climatic week of Oil States, which patent maximalists hope we already forgot about (because it legitimises PTAB)."So what else has happened during this past week? Actually not much. It was a quiet week after a climatic week of Oil States, which patent maximalists hope we already forgot about (because it legitimises PTAB).
Nintendo
We last wrote about Nintendo in relation to patents just several weeks ago. Nintendo isn't a company that's truly aggressive with patents, except in some rarer circumstances. Sony is probably the only large Japanese company that deserves notoriety for its patent strategy.
The latest preliminary action (very far from the Court of Appeals for the Federal Circuit (CAFC)) was mentioned some days ago in relation to an ITC invocation; the ITC is usually interested in embargo of non-US firms (or their products); it's a sanctions agency which is lot less interested in actual justice or innovation. It even ignores other courts/tribunals like PTAB. Based on the report, some incognito "firm has filed another claim with the US International Trade Commission (ITC), which has now agreed to look further into the matter. The ITC has announced it is investigating, "certain portable gaming console systems with attachable handheld controllers and components thereof," and that it, "has not yet made any decision on the merits of the case." Gamevice is asking for the US to block all imports of Nintendo Switch based on said patent infringement, but Nintendo has a long history of beating these kinds of cases so it seems unlikely to cause the Big N too many issues or, ultimately, halt Switch imports in the US."
"Gamevice Wants The US To Block Nintendo Switch Imports Because It Infringes On Its Patents," says the headline. Will it be embargo by default? Who faces the burden of proof here? If patents are so great for 'consumers', then ITC staff will hold off until an actual legal case concludes (before doing anything).
Spinning the CAFC
Speaking of CAFC, this patent maximalist has oddly enough said: "The Federal Circuit [CAFC] recently ruled that Alice did not change the law of 101. Really? If the law remained the same post-Alice why was Alice a clear pivotal moment in software patent history? Seems the CAFC is out of touch."
Or maybe the sources of such information are just crap. That's linking to Watchtroll's "Federal Circuit rules Alice did not alter the law governing 101″ — about the case Voter Verified, Inc. v Election Sys. & Software LLC. Watchtroll is basically spinning a CAFC case yet again, hoping that his spin will somehow incite, making it seem like software patents have legitimacy still (they don't, not in high courts anyway). It has been 4 years since Alice and nothing has changed as far as the Supreme Court is concerned. This is what Watchtroll said:
On April 20, 2018, the Federal Circuit issued a decision in Voter Verified, Inc. v. Election Sys. & Software LLC, a case arising from an appeal by Voter Verified, Inc. from the United States District Court for the Northern District of Florida's dismissal under Fed. R. Civ. P. 12(b)(6) of its claim for patent infringement. The district court held that the claims of U.S. Reissue Patent RE40,449 ("the '449 patent") are directed to patent-ineligible subject matter and, therefore, are invalid under 35 U.S.C. § 101. The Federal Circuit, in a decision authored by Judge Lourie, joined by Judges Newman and Reyna, affirmed.
Writing about the same CAFC case, Charles Bieneman (another patent maximalist) said this (with a more accurate headline):
A Federal Circuit panel (Judges Lourie, Newman, and Reyna) has rejected a district court's statement that Alice Corp. v. CLS Bank Int'l., was "an intervening change in the law" that would "exempt a potential application of issue preclusion." However, after finding that patent-eligibility was not previously litigated, the court held that issue preclusion did not prevent a determination that claims directed to "'auto-verification' of a voter's ballot" are patent-ineligible under 35 U.S.C. § 101. Voter Verified, Inc. v. Election Systems and Software, LLC., No. 2017-1930 (Fed. Cir. April 20, 2018) (precedential).
Notice the highlight which Watchtroll conveniently omitted (also from the headline). This is not accidental. Watchtroll just wanted a dramatic and misleading headline like "Federal Circuit rules Alice did not alter the law governing 101″ (without completing this sentence somehow this should be regarded as highly misleading). Compare a headline like "US rules out war on Iraq" to "US rules out war on Iraq using nuclear weapons to strike key targets" (clearly not the same thing).
If patent extremists like Watchtroll wish to know why they're widely ridiculed (in circles we know and speak to at least), it's stuff such as this. Not to mention Watchtroll's judge-bashing antics…
Judge Reyna
Speaking of judge-bashing, after Dennis Crouch's mockery of Judge Reyna (CAFC) we're seeing some more polite posts. The other day he said that a "district court dismissed the [patent] case with prejudice for failure to state a claim upon which relief can be granted," then explaining Judge Reyna's decision in some more details:
Disc Disease's asserted patents relate to an inflatable air-brace for spinal support. U.S. Patent Nos. 8,012,113 and 7,618,509. The accused infringer sells three different inflatable spinal braces. However, after considering the complaint filed by Disc Disease, the district court dismissed the case with prejudice for failure to state a claim upon which relief can be granted (R.12(b)(6)). In the process, the district court rejected Disc Disease's request to file a first amended complaint.

[...]

Judge Reyna's [CAFC] decision here decides the case at hand, but does not provide substantial guide-posts beyond the general rule – Provide Fair Notice. What we do know is that in a simple case it will be sufficient to simply identify (1) the patents being asserted and (2) the products being accused.
Days later Dennis Crouch also recalled what Benjamin Henrion calls the "universities-as-trolls-act," namely Bayh-Dole. He has reasons to believe that a "quarantine" is in order:
National Institute of Standards and Technology (NIST) (a branch of the Department of Commerce) has announced a new initiative to "improve federal technology transfer" along with a Request for Information (RFI) published in the Federal Register.

[...]

Looming large in the background of current Federal Policy is the the Bayh-Dole Act that allows universities and companies to privately patent the results of federally funded research. In two-years, Bayh-Dole will have its 40th Anniversary — thus the "quarantine" title.
Bayh-Dole has contributed a great deal to patent trolling in the United States. It's nothing to be celebrated, only to be mocked. It's an injustice when public money is misused for private gain and we wrote about Bayh-Dole many times over the years, e.g. in [1, 2, 3, 4, 5]. Recall the paper below. █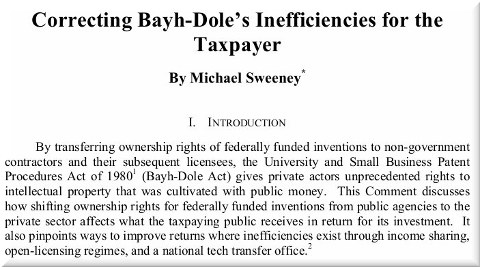 Full paper [PDF]
Permalink
Send this to a friend