Fulfilling the Site's Full Potential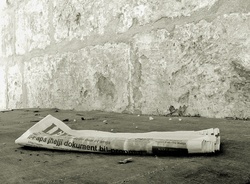 THE long-planned resignation from my job exactly 10 months ago has given me ample time to research and write more than 400 blog posts per month. It has given us all time to implement the long-awaited upgrade and migration. It also allows us to properly split GNU/Linux news from the rest (same static page generator managing the content of both sites) and write even more original stories. We always needed that!
Today we amended a number of things with focus on Gemini and IRC logs over Gemini. Next, we hope, the wiki can be fully restored, except no back-end wiki engine, which just took a lot of CPU cycles and RAM (for virtually no practical benefit). The site needs to be future-proof and going static is a major stepping stone towards that. It also makes hosting a lot more affordable and robust (fewer moving parts means fewer things that can get wrong).
Since the upgrade our uptime has been very good, nearly perfect. Pages are served within milliseconds, not seconds. No need for third-party CDNs or even Squid/Varnish cache.
The news cycles are slowing down every week. It has gotten to the point where one can scan and curate all the major news/blogs about GNU/Linux in less than 60 minutes per day. We remain devoted to the aforementioned goal of posting more original material. We discuss the issues in IRC as well. █