Elliott and AttachMSFT Got in Touch Before Elliott's Bid for Novell
Dr. Roy Schestowitz

2011-02-04 16:50:41 UTC
Modified: 2011-02-04 16:50:41 UTC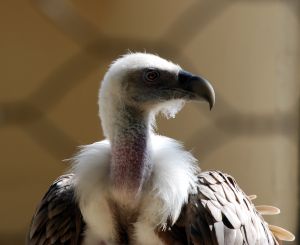 Summary: Vulture fund Elliot had negotiated with Novell's buyer long before it pushed Novell to sell
THERE are many warning signs when it comes to Novell's sale. Too many things smell rather funny. One of those things is the CPTN agreement/arrangement [1, 2, 3, 4, 5, 6, 7, 8]. It is being contested by several parties and Simon Phipps wrote that "Additional Novell filing shows DoJ agrees with OSI & FSF and wants to investigate patent sale to CPTN (p4)" (there are not proper articles about it yet).
Here is the
SEC filing
. Carlo Piana wrote: "DoJ is not content with CPTN sale and took more time, asks more info from Novell."
Groklaw
wrote a
detailed post about it
and it includes the following interesting bit:
What are they? One is, what would Novell's value be if the merger doesn't happen but the patent deal does? The shareholders claim that a Jesse Cohn of Elliott "was in contact with the sponsors of Attachmate about a Novell deal as early as January 2010, and that his communications with Attachmate continued throughout the sales process Novell's board of directors initiated soon after Elliott's March 2010 offer." Was he promised that Attachmate would give the Elliott folks a seat on the board or some "other arrangement that would give Elliott a greater role than just minority shareholder of Attachmate"? The shareholders also allege "that Elliott and Attachmate expect to receive significant synergies in the near term." I'd certainly like to know what they know that we don't.
I seems like Novell is being restructured in a way that benefits Microsoft's camp and the links at the bottom hopefully complete the picture somewhat.
Groklaw
also wrote about
SCO's alleged new plan
(
Groklaw
doesn't buy it):
Right. SCO is "restructuring".
Maybe for litigation.
⬆
Related posts
:
"Now [Novell is] little better than a branch of Microsoft"
--LinuxToday Managing Editor