Microsoft's Elop pulls a Bellouszo. As the first non-Finn to be named CEO of Nokia (founded in 1865) he kills the most famous company in this nation of Linux, which was also a leading Linux contributor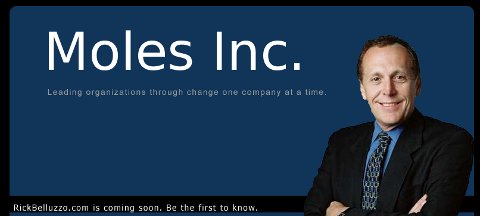 Summary: Nokia officially assassinated by Microsoft, with a Canadian citizen who organised the coup now set to return to Microsoft's headquarters
Stephen Elop never left Microsoft. We knew this all along. "Once the transition is finalized," to quote Wikipedia, "Elop will become an Executive Vice President at Microsoft." Elop was an appalling, dangerous, malicious mole all along.
Here is an article which explains
why Nokia didn't sell its patents to Microsoft
:
Nokia may have sold its handset business to Microsoft Corp, but by hanging on to its valuable patent portfolio, the Finnish company could also get a big future payoff at the expense of Android phone makers.
A key part is this: "Microsoft agreed on Tuesday to pay 3.79 billion euros ($5 billion) for Nokia's handset business and another 1.65 billion euros for a 10-year license for Nokia's patents" (this is symbolic invitation for coming extortion/shakedown of Android vendors).
Here is
how the excellent patent trolls journalist put it
:
Nokia confirms: Patent attacks may continue after Microsoft purchase



Patents remain with Nokia, meaning Android handset makers may get sued twice.
The Microsoft Mafia always manages to get away with racketeering. Too big to jail.
Nokia becomes just a patent troll based on
the article titled "There will never be another Nokia smartphone"
and prior to it Nokia was a feeder of patent trolls like MOSAID and Vringo, with Microsoft's public involvement in passage of Nokia patents.
Where are the regulators? Google did file some complaints, but not much has been heard about them since.
Microsoft decided to just send a mole to take over Nokia's business, abolish Linux there (Nokia had become one of the top Linux contributors), remove any chances of Android adoption there, then feed trolls to attack Android and sue Android directly.
According to the
New York Times
, Mr. Elop's "family still lives in the Seattle area" (how telling).
"Early on there were a number of interesting comments," wrote
iophk
, and a few shills, in the
Slashdot
discussion
but now the moderation no longer reflects that. For instance how will this shuffle hide Mokia's / Windows Phone losses as Microsoft pays $1 billion a year?, Elop never sold his Redmond house nor moved his family to Finland. 'a brief history of Elop' asks whether he tried to do the same inside Juniper and Adobe but failed.
Like Ubuntu's manager who lives in Seattle (after working for Microsoft) what we seem to have here is satellite management. European companies are being managed from Microsoft's home city.
Simon Phipps is
upset at the Nokia sale
, noting quite correctly that patents are the problem:
Microsoft plus Nokia: Pending patent troll?



Nokia's large patent portfolio could be a powerful weapon in Microsoft's war on archrival Google
Tomi Ahonen
is obviously
upset at Elop, one of the most insidious moles in recent history (and a destroyer of companies). To quote Ahonen:
Worst CEO ever? You make the call. Was Nokia smartphone unit truly in catastrophic trouble before the Burning Platforms memo? You make the call. Did the Elop Effect turn strong growth into collapse? You make the call.
Ahonen also
starts a post
by quoting a good observation:
Elop killed Nokia twice: First by announcing the move to Windows Phone 9 months before they could deliver, and again by announcing that no more MeeGo phones would be produced the day after the first MeeGo phone was released to extremely positive reviews.

Microsoft's phone ambitions are similarly doomed because buying Skype caused most if not all of the global carriers to despise Microsoft, and by association Nokia. This will only get worse as time goes on, since Microsoft/Nokia just became Microsoft and any residual good will from Nokia is gone. Without carrier support, Microsoft can't succeed in those markets.
Not everyone is reporting on this correctly though. There is a lot of spin from Microsoft-friendly writers. Olli Sulopuisto,
writing
for
ZDNet
, is one example of this. "No mention of Jolla or Newkia,"
iophk
noticed (Newkia was poised
"to rise from Nokia's ashes on Android wings,"
said a sister site). "The press seems to insist on promoting Microsoft, even getting help from the trade union rep who should know better." There is "
again revisionism as to the reasons for the fall of Nokia
," as
iophk
from Finland put it. He added: "This week's "Suomenkuvalehti" magazine has on its cover the grave of a Nokia phone with the caption "1987-2013". Last night a comedy program had a session where a guest smashed a series of Lumia phones on an anvil using a sledgehammer. I realise the Finns are in love with Microsoft and worship Gates, but I hope they can finally connect the dots on this one and fight back. Nokia really started on an irrevocable slide when they started using Outlook-Exchange internally. In principal, that gave full access to their internal communications to Microsoft, if Microsoft had been so inclined. (As it appears it was.) On the other hand, Linux, the kernel itself, was started in Finland after all even if Linus did eventually move away. So moving to Gnu/Linux should be seen as patriotic and Windows users a bunch of quislings who supplied funding for the destruction of Nokia."
Watch
this cartoon
about
Nokia
to better understand what Microsoft did here.
What Microsoft did here is a "hostile takeover," noted iophk, citing
this comment
. "Microsoft should be punished but let Nokia go, it is dead since Elop killed it. Are there grounds for a suit against Microsoft or even against Elop himself?"
The moral of the story is simple. Microsoft is a criminal company and an entity too big to jail. In its attempt to remove Linux from the world it has just killed the most famous Finnish company, which was also one of the biggest developers of Linux until a couple of years ago (not to mention the country of origin of Linux).
⬆