Microsoft will never co-exist with Linux; it just wants to eat it alive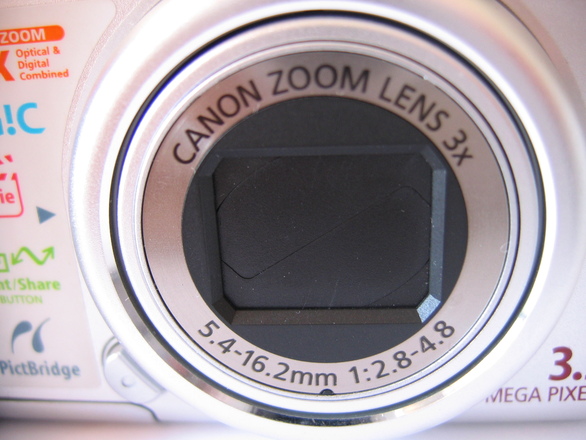 Summary: The Open Invention Network (OIN), whose CEO used to talk about how Microsoft would attempt to pass patents for patent trolls to attack GNU/Linux, adds Canon as a community member and we are attempting to keep track of Microsoft's intricate shell game (securing a multi-billion dollar patent 'tax' on Linux)
THE many patent trolls out there are not the main problem; the main problem is software patents, which patent trolls love to use. Lawsuits may have moved out of Texas, but patent trolls are still active and according to this group which is keeping track of such valuable, illuminating statistics: "Of the 26 patent suits filed on Friday, 15 were filed by patent trolls -- that's 58%."
"Shortly after Microsoft blackmailed Canon for using Linux -- using software patents as an extortion tool -- Canon was sued by Microsoft's biggest troll (Intellectual Ventures)."Sometimes it's more like 90%. It depends on the day. We once estimated that about 90% of "news" about patents also boil down to lies and marketing from the patent 'industry', so it's not easy to get the truth in this domain. One had to dig quite deep.

As we noted here before [1, 2], shortly after Canon had signed a patent agreement with Microsoft (probably protection racket) Microsoft's biggest patent troll attacked Canon. These deals may be worthless if companies can go behind one's back and send trolls to attack so-called 'allies'. Several days ago Canon announced that it was joining the Open Invention Network (OIN), but that's not going to protect is from patent trolls. Shortly after Microsoft blackmailed Canon for using Linux -- using software patents as an extortion tool -- Canon was sued by Microsoft's biggest troll (Intellectual Ventures). How can OIN help in such a scenario? There is nothing it can do. Here is what the press release says:


Open Invention Network (OIN), the largest patent non-aggression community in history, announced today that Canon has joined as a community member. As a global leader in such fields as professional and consumer imaging and printing systems and solutions, and having expanded its medical and industrial equipment businesses, Canon is demonstrating its commitment to open source software as an enabler of innovation across a wide spectrum of industries.

"A key innovator in many technologies, Canon is one of the world's most sophisticated corporations in developing and managing intellectual property," said Keith Bergelt, CEO of OIN. "Canon has further distinguished itself by joining both the LOT Network and OIN. As a large patent holder, Canon has recognized the importance of participating in these complementary defensive patent networks together as part of a comprehensive IP strategy."

"Open source technology, especially Linux, has led to profound increases in capabilities across a number of key industries, while increasing overall product and service efficiency," said Hideki Sanatake, an Executive Officer, Deputy Group Executive of Corporate Intellectual Properties and Legal Headquarters at Canon. "By joining Open Invention Network, we are demonstrating our continued commitment to innovation, and supporting it with patent non-aggression in Linux."
It speaks of "patent non-aggression in Linux," but Microsoft is still aggressive (with patents) against Linux and it claims to be a 'contributor' to Linux (it certainly contributes to headaches). Microsoft's 'contributions' in Munich speak for themselves. Financial 'contributions' to officials more-like...
"Dominion Harbor received a lot of patents from Microsoft's patent troll (Intellectual Ventures) and a similar number of patents is passed from the Microsoft-connected Nokia."Last week we mentioned VirnetX, which is a patent troll that got paid by Microsoft. It is still suing Apple, again earlier this month, and the following new blog post mentions Document Security Systems (DDS) in relation to the same business [sic] model of patent trolls. They intend to do nothing but prey on companies; no products in the pipeline:


Back in June, VirnetX Holding Corp announced plans to sell a 10% stake in itself to an obscure Japanese partner billed as a consortium of Japanese corporations and financial institutions. The PIPCO (which trades on the NYSE American exchange) was set to gain $20 million in expansion capital as well as an entrée into a potentially lucrative market for licensing its secure communications technologies and patents. But according to recent SEC filings, the stake in VirnetX will no longer change hands after the company's favourable US district court verdict against Apple boosted its share price.

[...]

Times are tough for PIPCOs, no doubt, and it can't be easy for them to find investors. VirnetX isn't the only such company we've seen look to Asia for financing: Document Security Systems did a stock swap with a Singapore businessman only last month to save itself from being de-listed from the NYSE American exchange. Listed licensing companies understandably want to diversify, and Asia is a natural ground for expansion. But the big patent players in Asia have so far focused their partnerships on private NPEs and national patent funds like IP Bridge and Intellectual Discovery. I don't expect that will change anytime soon.
This same blog, which favours patent trolls (we track it for information about trolls), speaks about InterDigital. We have been
writing about InterDigital since 2007
and it turns out now that an
antitrust investigation against it falls through
. Here they go again
pursuing a tax (share of it) on every mobile device
:
What it doesn't include, though, is some of the other giant SEP holders such as Qualcomm, InterDigital, Ericsson and Nokia. They have largely resisted attempts to license their wireless patents through pools, although the first three have joined Avanci, the collective licensing platform headed by former Ericsson CIPO Kasim Alfalahi that is looking to license patents relating to 2G, 3G and 4G mobile technology in a number of different Internet of Things (IoT) verticals.
What's also worth noticing is that Nokia (mentioned above) has just passed
thousands of patents to some obscure entity
. We previously showed how Microsoft-connected patent trolls had been fed by Microsoft in order for them to attack Microsoft's rivals. That's why the following might be important. Portions from
this new blog post
:
Last Friday, this blog broke the story of a huge portfolio of Nokia assets that had been acquired by Provenance Asset Group, a company set up by IP advisory business Quatela Lynch McCurdy (QLM). With around 4,000 US assets it looks to be amomg the largest transactions so far in 2017.

[...]

Nokia's recent spate of transfers is one reason for the significant jump. As well as the large stockpile recently acquired by PAG, the Finnish telco has also put a portfolio of 6,000 patents up for sale through AQUA Licensing. Following its purchase of Alcatel-Lucent last year, which significantly boosted its patent reserves, Nokia has clearly been busy assessing the size and scope of its portfolio. Intellectual Ventures has also shaken up the secondary deals market, significantly ramping up its rate of sales including, earlier this year, the disposal of around 4,000 former Kodak patents to Dominion Harbor.
Dominion Harbor
received a lot of patents from Microsoft's patent troll (Intellectual Ventures) and a similar number of patents is passed from the Microsoft-connected Nokia. Does that mean that Android will be targeted next? Time will tell, but that seems likely.
Microsoft is trying to make this entire space very toxic (lots of patent lawsuits and patent tax) in order to entice companies/people into Azure for perceived 'safety' [
1
,
2
,
3
,
4
,
5
,
6
,
7
,
8
,
9
,
10
,
11
,
12
,
13
,
14
,
15
]. That's how it also coerces Android OEMs into pre-installing Microsoft software.
⬆