05.05.10
Gemini version available ♊︎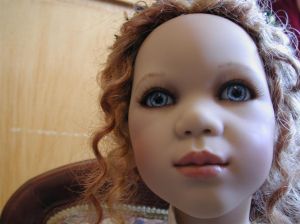 Summary: Why patent trolls or puppets like Acacia (and Microsoft) do manage to cause harm to Linux, even when their case is altogether bogus
FOR reasons we explained before, Acacia has Microsoft connections and its case against Linux lasted for quite a while before it ended with a defeat.
If legal victory was not Acacia's sole goal but rather the supply of FUD against Linux (and self publicity), then Acacia won either way. TechDirt correctly states that the 'ammunition' was invalid (just like SCO's).
The latest is that Red Hat won after being sued by a patent hoarder, who claimed that every version of Linux infringed on its patents. The jury found that the patents in question were invalid and tossed them out.
The FFII gives a rough estimate of the cost of this type of litigation, putting it at somewhere around 1 million dollars.
Redhat an Novell were lucky this time because the plaintiffs had failed to acquire really bad patents. Bad software patents are those software patents that meet today's bad statutory requirements. By contrast, those software patents that can be invalidated in court are called bogus software patents. Of course even when you are attacked with bogus software patents you lose time and money, even more so in the US, where the loser doesn't pay for lawyer fees of the winner.

Typically, as a professional with experience in this area told me these days, winning a lawsuit of this scale is said to cost about 1 million USD. Often companies will prefer to pay license fees 250,000 USD to the owner of a bogus patent.
So, this cost them a lot of money, time, and damage caused by FUD factor, as already pointed out some days ago. On the brighter side of things, Steve Stites says:
This is an important victory for Open Source. It takes us another step in the direction of establishing that it is pointless to mount a patent attack against Open Source. We need to firmly establish the principle that there is absolutely nothing to be gained by a software patent attack on Open Source and it is pointless to even try.
Another person writes:
With MS up to its usual FUD about video codecs and patents, it's nice to have a little more legal precedent stacked up for FLOSS.
Bob Robertson writes:
Hoorah!

This is just one more good reason to fight Microsoft's "273 patents that are infringed upon by Linux" claim.

When does the class-action against Microsoft's legal department's FUD happen?
Why doesn't Red Hat report Microsoft's FUD/extortion activities [1, 2, 3, 4, 5, 6, 7], which are illegal in some countries? It might be cheaper than fighting those patent trolls whose management partly came from Microsoft. █
Permalink

Send this to a friend