11.29.10
Gemini version available ♊︎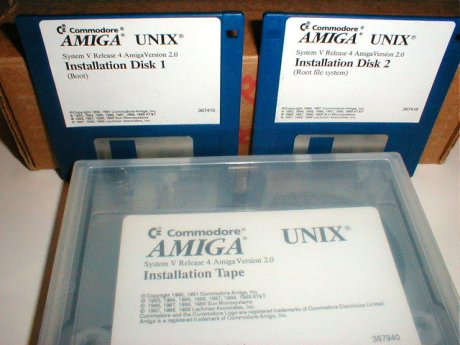 Summary: Novell clarifies that UNIX was not sold to Microsoft, but it is being passed over to AttachMSFT, which has little or no reason to keep it
Linux Australia says that SUSE is safe from Novell's patent sale to Microsoft, but what about all the other distributions and companies? As Groklaw resumes covering more news from SCO vs. Novell [1, 2] one has to wonder if AttachMSFT will even bother with this case. HP shows up in this case now, as well:
HP has now joined the growing group of companies reserving its rights in the SCO bankrupty regarding SCO's Notice of Cure Amounts in connection with SCO's hoped-for sale of its assets. But its reason is different: it can't find all the contracts SCO says it has with HP, and neither can SCO.
This is a case which does not matter so much anymore. Think about it. It matters a lot less because even if Novell wins, Novell is a goner. Is UNIX safer in AttachMSFT's hands?
One blogger asks: "Is Open Source under Siege? Let's Hope Not!"
In the last months, Oracle has stepped away from the open software community, focusing more on short-term monetizing of the open source products they have acquired from Sun Microsystems. There are speculations that Red Hat might have sold out the wider Open Source community in favor of its own customers in a sealed patent infringement settlement, which might have a similar effect as Novell's deal with Microsoft which has let to calls to boycott Novell.

Now, Novell has been acquired by Attachmate, apparently backed by Microsoft, with the side-effect that at least 882 of Novell's patents will be transferred to a Microsoft backed consortium.
As we stated earlier, UNIX is not the main problem here (not in the short term anyway) because as John Dragoon clarified when it became a PR disaster, "Novell [is] to retain UNIX copyrights" (immediate coverage from The H):
Novell has announced that it will be retaining the copyrights to the UNIX operating system. In the wake of the acquisition of Novell by Attachmate, which included a sale of intellectual property to CPTN, a Microsoft led consortium, there were questions raised over whether that intellectual property included the copyrights to the UNIX operating system.
This was also covered in [1, 2, 3, 4, 5, 6, 7, 8]. As one site put it very concisely, "Novell has said that the copyright to its Unix operating system will remain with Attachmate Corporation after the merger, and not go to the Microsoft led CPTN Holdings." Well, but who controls AttachMSFT?
Charles Schulz from LibreOffice wrote: "This is a security announcement: #Novell still owns the #Unix copyright. The kept the nukes but sold the bioweapons?"
Novell's PR blog has generally gone quite silent and posted very little [1, 2] compared to its weekly average (the PR staff is probably busy somewhere else). Red Hat's Jan Wildeboer tells Glyn Moody: "IMHO #AttachMSFT will offer SUSE+UNIX as a package soonish to $BUYER." That is a possibility too. James Turner says that patents are still the main problem to worry about:
Life is definitely less clear now that Novell is being consumed by Attachmate. For one thing, part of the deal involves transferring a big chunk of Novell IP to a company fronting for Microsoft. Hopefully, it's just the normal collection of garbage software patents every big company seems to end up with, and not anything that would provide an avenue of attack against Linux.
Groklaw looks deeper as it tries to understand the nature of this deal:
Attachmate acquires Novell, then it combines Longview and Novell and then the combo is called Novell going forward. That's what I read, anyway. So there will still be an Attachmate parent company and a Novell subsidiary, I guess, going forward, and Novell will hold the UNIX copyrights.
Anyway, here is Novell's press release (spin) and some of the remaining coverage, the full extent of which is hundreds if not thousands of links.
In the next two parts we will look at investor lawsuits and proprietary software from Novell. █
Permalink

Send this to a friend