04.08.11
Gemini version available ♊︎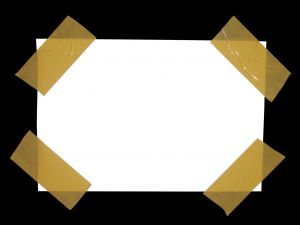 Summary: Errata and clarifications about Groklaw
Groklaw is one of the best sites on the Internet. In part, Shane and I got our inspiration from Groklaw, which had provided spin-free analysis (free of corporate masters) of GNU/Linux matters. This is important for many reasons; for example, the Microsoft-funded Gartner Group has just unleashed more FUD against open source, having made the same noise in the past, then proven to be wrong later. Over the years we have cited Groklaw a great deal and we also raised concerns when our opinions did not overlap with Groklaw's. In this post we'll address a few of the points in turn, hoping to clarify our position.
We are always careful when interpreting one's opinions and not misattributing or distorting them. But sometimes we make mistakes, as any site which posts in high volume might occasionally do. For example, our snide remark about Groklaw and patents turns out not to be truthful. To say that Groklaw has ever been anything but 100% against software patents is incorrect. Someone who posted a comment in Groklaw misled us and it's reasonable to assume that we read this claim in Groklaw and some other site at one stage or another. Like the alleged DDOS attack on Sys-Con, this is not correct and we apologise for propagating the false claims without checking/verifying the facts with Pamela Jones herself.
So basically, just to set the record straight, Groklaw (and maybe Jones too) has always been against patents. There was no change of heart.
Here is the latest good article from them:
SCO has now filed its Monthly Operating Reports for January. They have some inscrutable and/or cynical items and some I don't recall seeing before. Accounts Receivable = $246,754. Cash on hand at the beginning of the month = $804,709.00. Disbursements = $456,100. Wow. Remember that SCO got a $2M loan not that long ago, yet cash at the end of the month? $601,752.
Novell is having its account emptied by SCO, over time. Guess who is funding all the sides? █
Permalink

Send this to a friend