05.02.11
Gemini version available ♊︎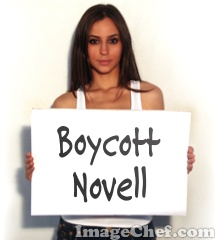 Summary: A gentle reminder that Novell is another case of proprietary software companies dying, not anything else (despite attempted revisionism)
Novell does not deserve to be remembered as a Free software, open source software, or even mixed-source software company. As we have shown over the past year or two, almost everything that Novell is pushing these days (when not spreading Microsoft's APIs with Mono and Moonlight) is proprietary software. Let's just look at the latest Novell-related posts, videos, and headlines. There probably won't be many of them anymore, for obvious reasons.
There are some recent videos promoting a Novell "Success Story" and such PR fluff [1, 2]. Now much about FOSS there, eh? How about [1, 2]? Nothing.
"Novell is just another case of a proprietary software company imploding. Buying S.u.S.E. was too little, too late."What Novell wins dubious awards for is an area where Novell offers proprietary software like the stuff it promotes with a press release. Well, some news sites reposted as though it (the press release) was news and some just pasted it, not merely reposted with a different headline. There is better coverage from Dan Kusnetzky, who actually knows technology. But again, this is proprietary software (sometimes painted as "cloud"). This is what Novell is spreading. Here is another new example. It's marketed as "cloud" (Fog Computing) and we recently showed how Novell even imposes that on colleges, just like Microsoft does. It's not ethical.
The only other new videos that we found are about Novell's proprietary software [1, 2, 3], GroupWise for example [1, 2]. This one reminds us of Novell's proprietary past and another about Novell's proprietary partners, which help it sell proprietary software like this one (or vice versa).
The point of this post is, when reporters claim that Novell's death is a failure of an open source company they should be reminded that Novell was never an open source company at all. That was just marketing. Novell is just another case of a proprietary software company imploding. Buying S.u.S.E. was too little, too late. █
Permalink

Send this to a friend