07.06.11
Gemini version available ♊︎
Update/correction: Dj Walker-Morgan makes a constructive statement by saying that Wistron's 2010 financials show a revenue of US$18bn, so it is not a small company, just a lesser-known one.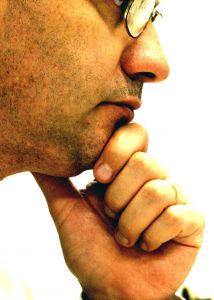 Summary: Wistron is the latest company that pays Microsoft for Linux, this time in the form of Chromebook too
MICROSOFT has been attacking many small companies recently, demanding that they pay Microsoft for Linux or face a lawsuit. Microsoft's booster Jon Brodkin, in his usual fashion, plays along with this blackmail [1, 2, 3, 4, 5, 6, 7]. He throws a softball and starts counting just like Microsoft Florian, the notorious lobbyist. Slashdot says that Android is becoming "Microsoft's Hottest New Profit Center" because Microsoft extorted another obscure company, Wistron, not Google itself (update/correction: see correction at the top). But just how much does Wistron really sell? This is a symbolic deal which Microsoft hopes to increment a count with and then intimidate larger companies that sell GNU/Linux and/or Android. Brodkin writes:
Microsoft's latest target is Wistron Corp., which has signed a patent agreement "that provides broad coverage under Microsoft's patent portfolio for Wistron's tablets, mobile phones, e-readers and other consumer devices running the Android or Chrome platform," Microsoft announced.
Microsoft is no longer extorting large companies because it tends to backfire. And Microsoft would not be making much money from those small companies it signed deals with. I will issue some commentary pieces separately and make them in video form because it's faster and requires no proofreading or the likes of those preparatory steps (I no longer have as much free time as I used to).
The main point though is that Microsoft is afraid to actually challenge the big companies over Android because as this new post from Slashdot reminds us, "More Oracle Patents [Are Being] Declared Invalid" (after it sued Google over Android):
The validity of another Oracle patent has become doubtful in the dispute with Google about the infringement of Java patents and copyrights on Android devices. The US Patent Office and Trademark Office (USPTO) has provisionally declared all 24 claims of patent number 6,125,447 as being invalid. The USPTO based its decision on a patent that had been used in another case. This patent was granted in 1994 – three years before Sun filed its Java patent application. The US patent office also considered two publications released in 1996 as evidence that Sun's described method for protecting applications via 'protection domains' was anticipated by 'prior art.'
Google should really start working towards abolishing all software patents. Maybe Microsoft too will decide to take this route one day. As Pranesh Prakash notes, "Idiocy of #SoftwarePatents #swpats : RT @HuffPostTech: Google, Microsoft sued over 3D map technology" █
"Novell pays us some money for the right to tell customers that anybody who uses SuSE Linux is appropriately covered."
–Steve Ballmer
Permalink

Send this to a friend