08.18.11
Gemini version available ♊︎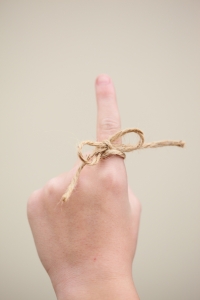 Summary: Microsoft starts a campaign of lies against Google because Google exposes Microsoft's serious antitrust violations just when an antitrust official in the CPTN/Novell case becomes antitrust chief
MICROSOFT wants to have it both ways with CPTN, a collective of Novell's patents. On the one hand Microsoft wants to intimidate Google (threats of legal action) and on the other hand it wants to use CPTN to characterise Google as an "evil" patent hoarder. Microsoft's chief liar from Waggener Edstrom is responsible for this utterly shameless PR strategy, which was supposed to distract people from the real news about Microsoft conspiring with Apple to attack Google's Android (Linux). This is not the first time that we see such strategic decoy. We saw that some days ago when Motorola and Google had an announcement to make and also when Microsoft got caught in a major scandal, plagiarising Google results by tracking users. Microsoft tried to deflect by painting Google — not itself — as the villain in this story.
Being a disgusting, despicable liar is not a crime; it's Microsoft's modus operadi.
So anyway, what is the non-story Microsoft used to distract people away from its patent racket which raises antitrust issues based on Google's own statements (we wrote about it last week)? It is this utter nonsense, which, if anything, shows Microsoft being rejected and Google doing the right thing. As Bloomberg's headline put it (the real story), "Google Says Microsoft's Offer to Join Novell Bid Was a Ploy". To quote:
When Microsoft asked Google to take part in a bid for Novell's patents, it wanted to block the Internet-search giant from gaining protection against the other bidding partners, Google Chief Legal Officer David Drummond said today.

"Making sure that we would be unable to assert these patents to defend Android — and having us pay for the privilege — must have seemed like an ingenious strategy to them," Drummond said this afternoon on Google's blog, updating a posting he wrote yesterday. "We didn't fall for it."
The whole thing began when a Microsoft PR liar (originally from its PR agency Waggener Edstrom) started a confrontation in Twitter and made it look like both sides were fighting (the reality is that Google was the victim, Microsoft the aggressor).
Microsoft are such disgusting liars. In order to get some media attention (they can pull the right strings), they pretend to have made a 'leak' available, rather than issue something electronically. Putting aside confidentiality violations (Microsoft doesn't give a damn about the law or about ethics), what it shows is far from evidence of crime. If anything, perhaps Google should respond by making a new searchable site for Comes vs Microsoft, full with evidence of Microsoft's aggression and its crime lasting decades. This includes evidence of an attack on charities because these may help Google.
Now, watch who is becoming antitrust chief? According to The Hill, it is the same person who led "antitrust [...] in the CPTN/Novell case", ending up with a GPL-compatible compromise. To quote:
Pozen came to the Antitrust Division in February 2009 as chief of staff and counsel. She was the lead antitrust official in the CPTN/Novell case, which involved a group of tech firms including Microsoft and Apple being forced to license old Novell patents to the open-source community.
Maybe there is hope that this official will also see how Microsoft is distorting the CPTN saga in order to daeminise Google and meanwhile hide its own serious antitrust violations.
And how about Microsoft's mole which was put inside Nokia, possibly to attack Google using patents in the near future? That too is part of the collusion we might see later this year. According to this report, Microsoft's mole in Nokia "Warns Of Google-Motorola Deal". Anyone surprised?
"Stephen Elop who came from Microsoft to take control of Nokia has done little to help Nokia, but everything to help Microrosft," writes Muktware. "Interestingly the guinea pig Nokia phone N9 running Nokia's own OS MeeGo, which was hugely appreciated did not impress Elop. He flatly said that even if N9 does well the company will not change the course from becoming the delivery truck for Microsoft."
Further down it says: "According to my observation the message ex-president of Microsoft's Business Division, now in charge of Nokia, seems to be giving is:
* Nokia's shutdown of MeeGo is OK
* Microsoft's repeated attack on Android players it OK
* Spreading FUD via proxies (Edward J. Naughton, Florian Mueller) is OK
* But if Google acquires Motorola to protect itself from the attacks of Microsoft that is not OK.
"Whenever I read comments from Stephen Elop, the ex-president of Microsoft's Business Division now in charge of Nokia to make it a hardware delivery truck for Microsoft, I struggle to figure out myself, why this comment seems to be coming from Microsoft!"
Microsoft is like a cancer that attaches itself to companies and the antitrust regulators are simply not doing their job. Moreover, Microsoft is lying like truth is a sin and nobody in the corporate press calls them out on it. █
Permalink

Send this to a friend