08.18.11
Gemini version available ♊︎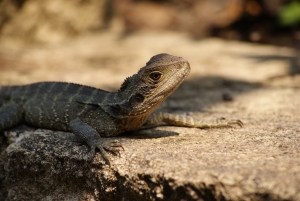 Summary: Why SUSE is more or less Microsoft's distribution now and also a weapon against the freedom of GNU/Linux
UNDER new leadership, SUSE has become Microsoft's distro. The patent deal is now signed directly with SUSE, not Novell. Microsoft's friends at Forrester publish nice things about SUSE (yes, buy the Microsoft-taxed GNU/Linux!) and OpenSUSE is a desert with the exception of some events here and there (Microsoft cannot make money directly from OpenSUSE). SUSE's leaders are now friends of Microsoft and Mono [1, 2, 3]. It is all very official, with press releases and everything. Just like pro-.NET sites that promote Mono (there is ZDNet promotion too), SUSE makes it very clear that it likes Microsoft and Mono. In the past it was Novell that did this, but this time it is SUSE [1, 2]. As for Novell/Attachmate, it is pushing "SUSE Linux" (Microsoft taxed), not GNU/Linux, hoping to grow/raise a generation of administrators who always pay Microsoft for 'permission' to use GNU/Linux. Sam Varghese, a longtime critic of the Microsoft/Novell deal, writes:
The extension of the deal does not come as a surprise given that Microsoft has recently shown more than a passing interest in improving the experience of customers using Windows systems to run Linux on its Hyper-V emulation layer.

Microsoft personnel recently submitted changes to patches for making Hyper-V work better with the Linux kernel; the original patches did not meet the strict quality standards of the kernel maintainers and hence had been left out of the kernel.

The renewal of the deal will not occasion even half the hysteria that the original deal did; Microsoft, at that time, was considered an active competitor on the world stage. That is no longer the case, with the Vista debacle having sucked most of the oxygen out of the company's lungs.

And SUSE has not proved to be the force that Microsoft thought it would be – Red Hat is still the enterprise Linux leader by a huge margin, and its growth shows no sign of abating.
Yes, Microsoft's plot with Novell has pretty much failed. Microsoft has no option but to keep trying through. Beware the dragon. Thy name is SUSE and SUSE deserves a boycott. █
Permalink

Send this to a friend