02.18.13
Gemini version available ♊︎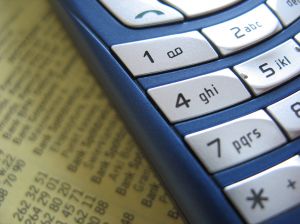 Summary: Microsoft Dell will die just like Nokia under Microsoft leadership, so here's hoping that shareholders will stop the hijacking by Microsoft
"Shareholders are being pushed aside," says the article "The Dell Deal May Die". We covered this before; although revocation is improbable, it is still possible. Microsoft is struggling with hardware, so it tries to occupy companies which make or distribute hardware.
Daniel Eran Dilger, who had ridiculed the now-dead Zune for a long time, wrote that "Microsoft sells out of Surface Pro, just like the Zune HD did in 2009″ and even IDG pokes fun:
Of course, Microsoft could settle the sell-out controversy by releasing sales numbers for Surface Pro.
Secrecy means they have a lot to hide. It would expose lies or deception, thereby becoming a PR disaster. Those fake shortages which we covered after Microsoft had captured Dell are not taken without a barrel of salt and Microsoft still cannot sell such tablets due to lack of apps — something which Microsoft tries to compensate for by ripping Android off. IDG had this to say:
When it comes to mobile platforms, it's all about the apps. Got apps? Then you've got users. If you don't, then you don't–just ask BlackBerry about its failed Playbook, and both Palm and HP about the disaster that was WebOS. Overall app quality means more than numbers alone, of course, but if you don't have many apps populating a storefront, the odds are pretty low that new entries will knock your socks off.
Dell will suffer with Microsoft if it does not stay independent or shareholders-run. Nokia phones lack apps due to Microsoft and some believe that Dell will be "Nokia 2.0″. Here are some quotes:
"When I first heard that Dell was going to go private, I had hopes that this might be an effort to get away from Microsoft's control, but those hopes were dashed pretty quickly when I saw that Microsoft itself was investing 2 billion in the venture," said Linux Rants blogger Mike Stone. "Now it looks like Microsoft is being even less subtle about its OEM manipulation."
Watch where Nokia has come under Microsoft leadership:
Nokia would license its flagship phone software from Microsoft, rather than develop its own, set fire to three of its own mobile platforms, and eventually shed thousands of jobs. Nokia now has a smaller head count than at any time since 1998.

Since it's also a year since Nokia ripped up the Symbian roadmap – as we exclusively revealed at the time – it's a good time to ask: how's the partnership with Microsoft going?
Nowhere. It's another company killed by Microsoft, with many people losing their jobs.
Windows is a dead end in a world which goes mobile (I write my articles on a tablet out in nature right now), so Microsoft relies on the other cash cow, which depends on Windows monoculture. Here is a sure way to kill this cow's momentum as well:
Microsoft, long-standing hater of piracy, appears to have decided to step up their targeting system to place their own customers directly in their crosshairs. Your immediate reaction may be to blast the previous sentence as hyperbole, but you would be wrong to do so. Nothing else can explain what they are doing with their Microsoft Office 2013 retail software, which is to make it a single install license that is forever tied to one machine.
No network effect then. Say goodbye to Microsoft with such moves, but will Dell die with Microsoft just as Nokia is? It's up for Michael Dell to decide. Tomi T Ahonen shows Dell at #5 among computer makers (Nokia is at #8).
Its time to update the biggest computer-maker listing. I really wish the big analyst houses would take over this chore, they report on the data separately already.. but yes, I was the first to start to count smartphones into the total computer shipment numbers and have reported that statistic now for many years already. If you want to see the chart for end of 2011, its here.. Time to do the 2012 number update…
Nokia fell very sharply. Can't Dell learn from it?
Microsoft is trying to force people to get Office just like Windows because, as iophk puts it, they are "going after data lock-in in Indonesia" (not just in Indonesia):
Microsoft Indonesia, the local arm of software giant, Microsoft Corporation, is in talks with computer manufacturers to embed Office 365, the US company's cloud-based software service, in personal computers (PCs), executives said.

Andreas Diantoro, president director of Microsoft Indonesia, said that the company was discussing with vendors of at least seven leading PC brands the possibility of collaborating on Office 365.

The brands, he said, included Acer, Hewlett Packard and Toshiba.

"We are exploring the possibility of bundling our product with that of our partners'," he pointed out.
"Piracy helps Microsoft," iophk notes, quoting: "Microsoft, he said, had a 98 percent share of the software market but only 10 percent of that market used legally-purchased software."
"Unless it is that FOSS has a larger market share there than elsewhere," he added. █
Permalink

Send this to a friend