02.23.13
Gemini version available ♊︎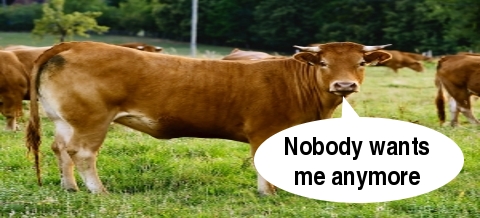 Summary: Office cannot sustain its dominance in a Web-dominated era when devices mostly run Android/Linux
THERE was some amazing news just before this weekend. Microsoft did not handle something as basic as renewing certificates, so "secure Azure Storage goes down WORLDWIDE," as The Register put it:
The problems were first reported by Microsoft on Friday at 12:44pm Pacific Time on the Windows Azure Service Dashboard. An update at 1:30pm identified a problem with SSL transactions.
And Microsoft actually tries to convince businesses to rely on Microsoft for Fog Computing. Even Windows users — not just GNU/Linux users — won't want to to rely on that. Services depend on Azure Storage as a sort of file system.
Michael Larabel spread a seemingly false rumour about Microsoft Office (native, not online) coming to GNU/Linux. I have been chatting with him over the years and I consider him a highly reliable and well-informed guy, so his source was deceitful or badly informed. Either way, irrespective of whether or not he was misinformed by someone, here is an article which covers it: 'Case in point? Oh, it's a juicy one: "Microsoft is having a 'meaningful look' at a full Linux port of Office thanks to Linux showing signs of commercial viability on the desktop," in the words of Phoronix writer Michael Larabel, who claimed to have it on good (but unnamed) authority.'
The matter of fact is, the Office cash cow is having problems and Microsoft struggles to adapt and keep the format lock-in/monoculture [1, 2, 3, 4]. The following is definitely not the way to rescue Office:
When quizzed as to whether a Microsoft Office 2013 licence can be transferred to another machine, Microsoft told The INQUIRER, "[Microsoft] Office 2013 is a single device license", adding that those wanting to use Microsoft Office across multiple devices will "have to purchase [Microsoft] Office 365 Home Premium" as well, which allows users to share Microsoft Office with up to five PCs, Macs or mobile devices.

We probed further and asked what will happen in the event that the original PC carrying the single Microsoft Office 2013 licence is destroyed, lost or stolen. Will Microsoft allow the original licence to be transferred then?
This won't go down so well and already we discover that Microsoft is rapidly being dumped by the Australian government, potentially costing hundreds of millions:
Australia has reduced the amount of money it pays for Microsoft products by AU$100m (£66m, $103m), according to the nation's Chief Technology Officer John Sheridan.

Speaking yesterday at the Kickstart conference, Sheridan explained that consolidating contracts from 42 to one and working through a single reseller has enabled the savings. One contract now covers 300,000 devices and 260,000 people across 126 entities. Work has begun on negotiations for the successor contract with Redmond.
Microsoft is demoted by Australia owing to some prudent people who seek to decrease reliance, so we are quite sure that Microsoft is sending moles over there as we speak, based on past experience. █
Permalink

Send this to a friend