11.09.15
Gemini version available ♊︎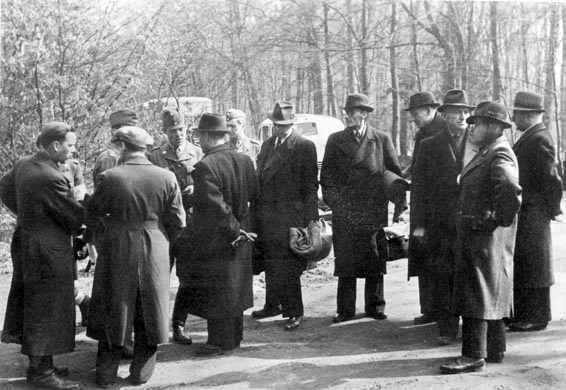 Gestapomen following the white buses (a Swedish photograph in the public domain)
Summary: Military connections in the Investigative Unit (I.U.) of the European Patent Office makes one wonder what this whole organisation has really turned into
THIS will be the last part of this series, which lasted about a week and included [1, 2, 3, 4, 5, 6].
Today we will take a deeper look at the military connections that the EPO quietly boasts. Currently, "gestapo" is what some people call the Investigative Unit internally and they are not being overly dramatic. Techniques which even resemble torture are now being covertly used. They are of course being justified using the same old ways/excuses/pretexts. As this article from a few days ago (by an Associate Dean and author specialising in this area) put it: "In both the Nazi and American examples, the experiments were carried out in the name of "national security." A Nazi doctor whom I (Lifton) interviewed had at first opposed the harmful "research" but changed his mind and participated in typhus experiments with prisoners after being told by a Nazi medical bureaucrat that they were necessary for finding ways to prevent epidemics in German troops."
In the case of the EPO, human rights violations are being justified as "necessary" for the integrity or stability of the Office. This is not acceptable and one day, if justice is to ever be served, the Office (or the Organisation) can face criminal charges over it (like some people in the US last month).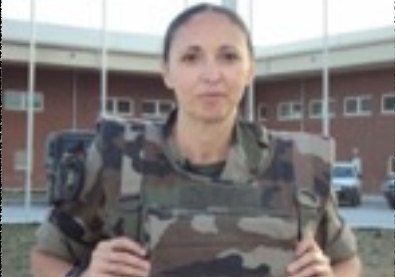 Looking at some 'lower level' staff at the Investigative Unit, it seems apparent that they brought in some truly aggressive or shady people.
Nadja Merdaci-Lefèvre (image on the left extracted from this 2010 publication [PDF]), for example, comes from the French secret services and served in Afghanistan. She is Head of the Conflict Resolution Unit which works in close cooperation with the Investigative Unit. Ms Lefèvre is also Head of Internal Communication.
"Our sources told us that Mr Kinch is actually an investigator from Control Risks (CRG), which we dubbed "British Blackwater" because of its dubious past activities."Simona Barbieri, also reportedly in this unit, is a good friend of Nadja Merdaci-Lefèvre (perhaps another case of "friend brings a friend") and then there is Matthew Kinch. To quote a somewhat sanitised biography, "Matthew Kinch is a linguist and specialist in global media monitoring, who headed BBC Monitoring's operations in Eastern Europe and, most recently, Afghanistan. He now works as a media consultant. Matthew speaks English, German, Spanish, Russian, Serbian, Bosnian, Croatian and Catalan."
Our sources told us that Mr Kinch is actually an investigator from Control Risks (CRG), which we dubbed "British Blackwater" because of its dubious past activities. "He speaks at least 8 languages," we were told, "and worked as a journalist for the BBC in Afghanistan. He has the perfect spy profile. Some say that he met Nadja Merdaci-Lefèvre while she was serving in Afghanistan and that's how he later got his contract with the EPO." Perhaps not only INPI gets 'reunited' inside the EPO, if true…
For our newer readers, who may not have seen our previous articles about CRG, here are some places to start:
"This is what is happening behind the glassed windows and the immunity of the EPO," told us a source. "And nobody cares." █
Permalink

Send this to a friend