05.26.16
Gemini version available ♊︎
What next? Ransomware?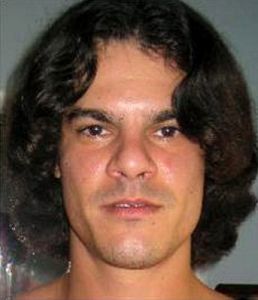 Albert Gonzalez is in prison, but Microsoft executives are too big to jail. Photo: U.S. Secret Service/US Attorney for New Jersey
Summary: Microsoft is essentially taking over people's PCs and installing on them a large piece of malware, complete with keyloggers, against the will of these PCs' owners
WHAT is the difference between Vista 10 and malware? Quite frankly, we can't tell anymore. Windows is no longer just the host of state-developed malware like Stuxnet; it is itself malware, as per definition.
Days ago we wrote about further escalation of Vista 10's aggressive tactics and now it gets even worse, confirming what we mentioned earlier this week:
Once again, Microsoft has been caught out putting the security of its users at risk, by employing what has been described as a "nasty trick" to force an upgrade to Windows 10.

A BBC report said that the company had now changed the functionality of the pop-up that was used to encourage users to upgrade to Windows 10.

The red X at the right-hand top corner is normally used to close the pop-up, but the BBC said now clicking there activated the upgrade, rather than closing the pop-up.

One can only avoid the upgrade when another pop-up appears at the time scheduled on the first pop-up. The instructions provided by Microsoft are not exactly simple and will take up a fair amount of time.

Note that the instructions blithely say: "When you close this pop up, your PC will upgrade at the scheduled time," as though closing a pop-up normally results in the activity specified therein running to conclusion!
"Better option is to upgrade to GNU/Linux," iophk told us. "Mint is a good starter distro."
Worth repeating is this assertion: if Microsoft was not so well connected in government, given it a sense of immunity, Vista 10 tactics would land people who developed it in prison (there are other reasons for this), or at least in courtrooms all around the world. █
Permalink

Send this to a friend