12.04.16
Gemini version available ♊︎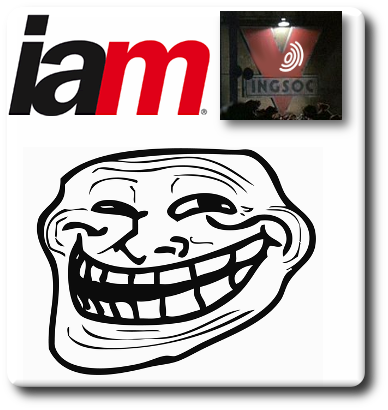 Summary: The race to the bottom (of patent quality) in China, the growth of patent trolls in the region, and the ruinous litigation strategy which now spills over even to the US — through the Eastern District of Texas — and may inevitably come to Europe (especially if the UPC ever becomes a reality)
NOT ONLY the USPTO but also SIPO, the patent office in China, permits patenting of software. We have been writing a growing number of articles about SIPO earlier this year as its policy generally got worse and the number of patents filed/granted has gone through the roof, only by lowering the standards of patents and thus their actual worth. Plainly put, China became just an assembly line of low-quality patents — something which is a recipe for trouble because patent trolls, for instance, can leverage such patents in bulk against those unable to defend themselves and demand 'protection' money, irrespective of the actual merit of the patents in question.
The other day we saw someone writing that "[a] Chinese company bought patents from Intellectual Ventures – another sign of the growing importance of IP in China," but actually that's just a sign of growth of patent trolling in China. Getting patents from the world's biggest patent troll (groomed by Microsoft and Bill Gates) is not a sign of progress and the article cited came from the patent trolling proponents at IAM, whose latest issue continues to groom patent trolls and whose blog shows that those notorious/defunct patent courts in Texas are attracting the SLAPP equivalent of patents. Right now even east Asia exploits these courts and targets of theirs include Samsung, which develops many products with Linux in them.
IAM never viewed patent trolls as a bad thing (they have been promoting this in Asia recently, with growing focus on Korea, China, and even Japan) and based on this tweet, today they're "very excited about IPBC Asia 2016, which starts in Shanghai on Sunday."
What will they be saying to people at the event and what will they be telling readers? See this new article from the 'magazine': "Defending a patent case in the brave new world of Chinese patent litigation" (as if what they need more of is litigation that enriches lawyers rather than engineers).
Based on the past week's reports, China's patent maximalism (and patent trolling that ensues) is a growing epidemic [1, 2, 3, 4, 5, 6] and this article by Glyn Moody, titled "China Files A Million Patents In A Year, As Government Plans To Increase Patentability Of Software," says it's a very misguided plan. "Good luck with that," he wrote sarcastically. "As the book "Patent Failure: How Judges, Bureaucrats, and Lawyers Put Innovators at Risk" by James Bessen and Michael J. Meurer chronicles, software patents and their associated lawsuits have imposed a huge net cost on the US technology ecosystem. It's mostly patent trolls and lawyers who have benefited from the thicket of intellectual monopolies that has threatened to strangle innovation. The same is likely to happen in China as it foolishly follows the US down the path of allowing patents on everything under the sun.
"That may be good news for the West in the long term, as the Chinese tech industry descends into an orgy of patent infringement suits that saps its resources and energy. But in the short term, many of the Western companies that are operating in China are likely to get caught up in this expensive, pointless mess too."
China's patent trolls are coming to other countries too, so the problem impacts not only China itself. See IAM's article/blog post that says "Chinese company scores injunction on four Samsung devices over "pattern unlock" patent" (software patents).
"Last Sunday," it says, "a Chinese-language news site based in coastal Fujian province reported that a local company had earned a surprising and difficult victory over Korean company in a four-year-old patent infringement battle. In a first-instance decision, the Intermediate People's Court of Fuzhou is said to have ordered Tianjin Samsung Communication Technology Co to stop the production and sale of four infringing handset models, and pay damages of 10 million yuan ($1.5 million) to the plaintiff, Fujian ETIM Information & Technology Co."
Suffice to say, IAM supports all this chaotic policy, being a site that's for and by patent maximalists. It even shames those who try to reform the system to discourage trolling. Not too much of a surprise given that IAM's funding sources include trolls… █
Permalink

Send this to a friend