12.26.16
Gemini version available ♊︎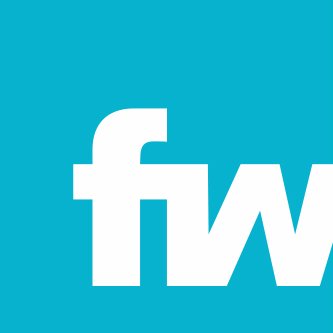 Fenwick & West's Bilski Blog is not a service; it's marketing
Summary: Looking at some of the latest promotions of software patents in the US and where this is all coming from (and why)
THE stature of software patents proponents isn't quite what it used to be (they speak from a position of weakness now) and potency of software patents is at an all-time low. As one legal site put it the other day, a lot of these people now hope that Trump will magically change something (to their advantage). The article states that "Brendan S. Lillis, an associate at Phillips Lytle LLP, concentrates his practice in all areas of intellectual property law, with particular emphasis on patent preparation and prosecution and opinion work in the software, mobile applications and electronic arts."
"We are generally quite open and frank about the parasitic nature of most patent law firms out there."The problem is, Lillis works for an industry that profits from litigation and applications that precede litigation. They view things from an entirely different perspective, in the same way that an arms industry views peace negatively (or apprehensively, if they're publicly polite about it). A legal firm, Banner & Witcoff Ltd, has just given small businesses some really bad advice (to pay legal firms), but what is the point if a small business can barely even afford going to court?
We are generally quite open and frank about the parasitic nature of most patent law firms out there. They pretend to care about "small businesses", the "small inventor" etc. but all they care about is themselves and huge corporations that bring them the most income (for protectionism). Don't fall for their marketing pitch!
"Federal Circuit judges spar over software patents," said the headline from lawyers media the other day. "Will they ever agree?" (behind paywall)
"Notice how, at the same time, pro-software patents sites such as IAM want us to believe that CAFC suddenly loves software patents and things are somehow changing."Well, in the majority of cases the Court of Appeals for the Federal Circuit (CAFC) rules against software patents, which is all one needs to know. Fenwick & West's Sachs kept track of pretty much all these cases and generated charts based on these. These charts were very helpful. But what Sachs means by "gift" is software patents. These people are making no (successful) endeavor to hide their agenda/subjective interpretation. Instead of showing some objectivity they are just promoting their own business (profit). They are producing and showing lots of charts and along/between the lines they also interject opinions about whether the outcome is desirable or not — quite unprofessional if this was scholarly work. What they are trying to accomplish at the blog (if it can be called that, as it's growingly looking like marketing) is squashing of Bilski and Alice. Wolves in sheep's clothing is what they are and they are exploiting the name Bilski (of the famous patent case) to do this. To quote from their latest post, "Alice Brings a Mix of Gifts For 2016 Holidays":
As I previously reported, the monthly data showed a drop in the number of invalidity decisions as well as an overall downward trend in the invalidity rate for district court decisions. In December thus far there's been an uptick in such invalidity decisions (seven thus far) and a few more may issue in the before the year is out. The dotted line above shows the invalidity over three month periods, to smooth out the monthly fluctuations; overall the trend has been downward.

Nonetheless, in October, I cautioned that "I would prefer to see these numbers hold for several months," because the Federal Circuit "continues to affirm more invalidity decisions than it reverses." This fact still holds true: there have been nine decisions by the Federal Circuit since October, and they have affirmed ineligible subject matter in seven of them (77%).
Notice how, at the same time, pro-software patents sites such as IAM want us to believe that CAFC suddenly loves software patents and things are somehow changing. They aren't. That's usually just agenda disguised as news — something which IAM does a lot of. Therein lies the business model of IAM. █
Permalink

Send this to a friend