10.01.17
Gemini version available ♊︎
The gold rush has gone east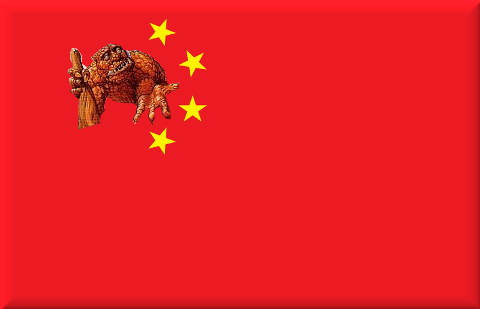 Summary: The Chinese are becoming a lot more plaintiffs-friendly while at the same time granting an incredible amount of low-quality patents, paving the way to the same chaos the United States is trying to move away from
THE WORLD is changing. The patent 'industry' in the US is starting to become jealous of China because the world's new patent trolls hub is China. Changes at the USPTO have meanwhile helped suppress trolls in the United States and we tried hard to prevent trolls from coming to Europe (the UPC which the EPO lobbies for threatens to do just that).
"They're becoming more friendly to trolls, to put it simply."Looking at the EPO's mouthpiece, IAM, the other day it said that the "Beijing IP Court has published a report on patent litigation statistics since its establishment in November 2014. The headline figure is an amazingly high winning rate for plaintiffs, which should send a positive message to both Chinese and foreign rights holders who wish to enforce patents in the court."
They're becoming more friendly to trolls, to put it simply. We have been covering many examples over the past couple of years.
Recall what HP does in China, as we covered the subject a week ago. Here they go again:
Didi Chuxing, a Chinese ride-sharing service that has attracted over $10 billion in funding from some of the country's biggest tech firms, has made its second foray into the transactions market for US patents, assignment records show. The Beijing-based company completed a deal with Hewlett Packard Enterprise (HPE) in early September, just a few months after Uber bought a portfolio from the same source.
Got it? It does not specify what the deal was about, but either way, as we noted last week, HP's patents are turning into weapons now. As for Uber, there's an ongoing patent dispute with Google's (or Alphabet's) Waymo. According to Joe Mullin, "Judge Alsup's advice to press covering Waymo v. Uber: pay attention to which side knocks all the engineers & technical people off the jury."
This new post from Richard Lloyd, a proponent of trolls and software patents, Google's patent head has not yet been replaced. To quote:
More than a month on from this blog breaking the story that Google patent chief Allen Lo was departing for Facebook, and it's still unclear who is set to replace him. Over recent weeks, however, speculation in Silicon Valley has mounted around two possible internal candidates: Jeremiah Chan, who is legal director, global patents at the company, and head of patent transactions, John LaBarre.

Chan leads the portfolio management team at Google where he's responsible for the strategic development of its patent portfolio, operations and data science. Prior to that he was head of operations and analytics, a part of the patent group that had Lo's strong support. At a time when the use of big data techniques have become more prevalent in the space, Chan has become something of a pioneer at a company that unsurprisingly is pushing the envelope on bringing new approaches to patent analysis and portfolio management.

Chan joined Google in May 2012 from JDS Uniphase Corporation, a manufacturer of fiber optic networking equipment, where he oversaw the IP function. Prior to that he was an attorney at Fish & Neave in New York and the Valley.
In spite of his name, Chan appears to have grown up in the US and he used to work in the marketing sector. █
Permalink

Send this to a friend