02.07.22
Gemini version available ♊︎
Series parts:
Microsoft GitHub Exposé — Part II — The Campaign Against GPL Compliance and War on Copyleft Enforcement
Microsoft GitHub Exposé — Part IV — Mr. MobileCoin: From Mono to Plagiarism… and to Unprecedented GPL Violations at GitHub (Microsoft)
Microsoft GitHub Exposé — Part VI — The Media Has Mischaracterised Nat Friedman's Departure (Effective Now)
Microsoft GitHub Exposé — Part VII — Nat Friedman, as GitHub CEO, Had a Plan of Defrauding Microsoft Shareholders
Microsoft GitHub Exposé — Part VIII — Mr. Graveley's Long Career Serving Microsoft's Agenda (Before Hiring by Microsoft to Work on GitHub's GPL Violations Machine)
Microsoft GitHub Exposé — Part IX — Microsoft's Chief Architect of GitHub Copilot Sought to be Arrested One Day After Techrights Article About Him
Microsoft GitHub Exposé — Part X — Connections to the Mass Surveillance Industry (and the Surveillance State)
YOU ARE HERE ☞ Backsliding Into 1990s-Style Digital Slavery by Microsoft
Video download link | md5sum f567010fa87bcd06249a2194c4f4450d
GitHub is a Threat
Creative Commons Attribution-No Derivative Works 4.0
Summary: The fake "social justice" claims or posturing by Microsoft ought to have been exposed by recent affairs, involving the very CEO or public face of GitHub, who moreover thinks rape jokes are appropriate
A few weeks ago we published the arrest record of Balabhadra (Alex) Graveley, but as court days are being scheduled we await the latest developments, which implicate not only Graveley but also GitHub's CEO Nat Friedman and his wife, whom we'll pay more attention to later in this series.
Microsoft has a terrible track record with women, and moreover this goes all the way up to the top (CEO who says things like this and co-founder who treats women like sexual objects while he flies the Lolita Express with Jeffrey Epstein).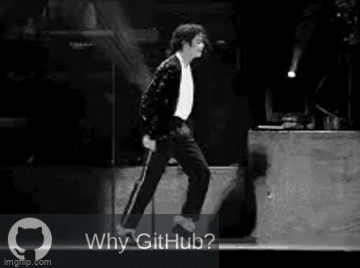 That Microsoft treated the Graveley situation so poorly is well documented [1, 2]. It would rather protect men who assault women than admit (possibly to the public) that it was hiring and employing criminals, elevating them to management positions based on nepotism (GitHub CEO) and in spite of a bad track record with women.
Microsoft is — as I've long put it (for well over a decade for sure) — run by crooks, criminals, and liars. They're shamelessly committing the crimes and then selling us a Microsoft that is "woke" because it changed the default name of Git branches while keeping the highly controversial (racist) contract with ICE (because that's just what Microsoft truly believes in as long as the Pentagon can bail it out).
The video above discusses the GitHub situation. In relative terms they lose market share and people should definitely object to Microsoft 'bossing' them (and their projects) through GitHub. Over time more and more realise this, so we expect that one day GitHub will fold just like CodePlex did. █
Permalink

Send this to a friend