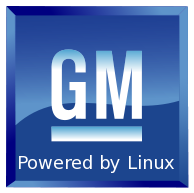 Summary: Google's work in the area of Linux and the area of office suites is hurting two of Microsoft's primary cash cows; Microsoft responds with deception and hype
WE RARELY wrote anything about "SYNC", perhaps with a single exception. As some short background, we provide many references at the bottom [1]-[8] to show that Linux use is growing quickly inside cars and Microsoft is merely catching up and making little or no progress (with Ford and with Kia).
General Motors (GM) is said to be preparing to put Linux in the car. In this case, Android will be fitted for purposes of GM clients and news coverage includes:
Google is reportedly in talks with General Motors about putting Android into cars, allowing remote unlocking and startup while rendering GM's OnStar product redundant.
GM is amidst negotiations with Google that could bear the fruit of an Android OS for GM's vehicles alla Microsoft Sync and Ford. The new OS would allow users to pair their vehicles with virtually any cell phone, as well as offer some remote access options such as; remote open and start.
Google is reportedly in talks to connect its Android operating system with General Motors' OnStar car service. If the early clues prove to be true, the Android-OnStar combination could pack a whole lot of power into the palm of your hand.
It is not just Windows and other proprietary operating systems that are going to suffer.
Google Versus Office
Google is often an enabler of Free software and GNU/Linux (or just Linux in the guts of Android), but there is more to this story because Google also produces a lot of proprietary software that disrespects the user and holds the user's data away in the so-called 'cloud'. We are reminded of it this week because OpenOffice.org and other Free software are left in the dark while Google and Microsoft wrestle over data and advertising using their Web-based office suites (and most of the press forgets to mention other possibilities while attention is diverted to proprietary software that
swallows people's data, too
).
Google is the "not Microsoft" option, OpenOffice.org is the "not proprietary" option (the same goes for GNU/Linux versus Apple in operating systems). As a new case study, here are
Google and Microsoft wrestling over who might control Australia's healthcare data
.
Will e-health records be outsourced to Google, Microsoft?



OVER the past few months, federal Health Minister Nicola Roxon has kept mum on who exactly will run the proposed electronic health records system.
It would be a mistake either way, for
reasons we explained before
. It is a
threat to national sovereignty
when a foreign company holds people's data as hostage with distantly-located proprietary software.
"It is a threat to national sovereignty when a foreign company holds people's data as hostage with distantly-located proprietary software."Kevin McLaughlin, who usually boosts the Microsoft monopoly, writes about the latest verbal confrontation between Google and Microsoft. Google says that Microsoft is too far behind in cloud applications and Microsoft talks trash too, aided by more of those anti-Google 'studies' that are sometimes manufactured by former Microsoft staff masquerading as "analysts" (biased results, obviously, as there is a lot of money at stake). According to Mary Jo Foley, Microsoft's analyst-for-hire (liar) is at it again belittling Google, just as it belittles GNU/Linux when Microsoft pays it to do so. We're talking about Forrester here. When results depend on who buys the 'study', then it's no longer an analysis, it's simply not research. It seems like another marketing attempt and it relies on the same type of hype they employ with Windows ("Microsoft Predicts Fastest-Ever Adoption of Office," says the title) despite the fact that some new numbers suggest people rarely 'upgraded' to Office 2007 with the loathed "Ribbon". Microsoft is just trying to sell new versions of the same product (not possible with Web-based office suites that are subscription model based) and it has used its OOXML corruption to pretend compatibility improved (the truth is exactly the opposite). ⬆ _______ [1] GENIVI Alliance to Demonstrate First Open Source-Based IVI Platform at International CES 2010


The GENIVI Alliance, an automotive industry association driving the development and adoption of an open in-vehicle Infotainment (IVI) reference platform, will be demonstrating the initial implementation of the GENIVI 1.0 platform in Las Vegas during International CES 2010, January 7th - 10th.
[2]
Linux robot car targets autonomous navigation
Tokyo-based ZMP Inc. is readying a Linux-based car robotics platform designed to test automotive robots and autonomous navigation algorithms. The RoboCar is built on a 500MHz AMD Geode LX800, and offers a stereo camera, multiple sensors, and an optional image recognition module, says the company.
[3]
Linux-based Autonomous RoboCar from Pino Creator
MP, the Japanese company that created the open hardware Pino humanoid robot, has announced a Linux and AMD-Geode based RoboCar (PDF format). The 6 lbs, 17 inch long RoboCar is 1/10 the size of a real car. It's intended for use as a test platform for autonomous car technologies. While it looks like it's made from RC car parts, the company claims the maneuvering accuracy is much higher than possible with toy cars. The hardward includes an AMD Geode LX800 processor running a soft real-time GNU/Linux system.
[4]
CES: Visteon makes the connected car a reality
The GENIVI alliance, of which Visteon is a part, aims to provide a standard Linux automotive infotainment platform, so developers can easily build for multiple cars. Visteon showed off a GENIVI system running off an Intel ARM processor, and powering four different LCDs, an instrument cluster, navigation, and two rear seat monitors, simultaneously.
[5]
GENIVI Alliance Strengthens Presence in Japanese Automotive Industry
Since its founding in March 2009, GENIVI has grown from eight founding members, including BMW Group, Delphi, GM, Intel, Magneti Marelli, PSA Peugeot Citroen, Visteon, and Wind River, to more than 40 members and continues to drive automotive and consumer electronics connectivity, multimedia and performance capabilities through open source adoption.
[6]
Video: Open Source for Car Infotainment
Up to now the automotive branch has not been famous for its engagement in Linux and Open Source. Now the chairman of the new open source alliance Genivi is talking about motives and plans.
[7]
Driver-Free Car Runs Ubuntu Linux
This automated vehicle uses a dozen Intel Core 2 processors, but at the bottom of the software stack is Ubuntu 6.06 "Dapper Drake" Linux. Ubuntu 6.06 was chosen for being an LTS (Long Term Support) release. Perhaps next year's vehicle will be running Ubuntu 8.04?
[8]
Linux Powered PS3 to be used in DARPA Urban Challenge
With four years of autonomous racing experience and using Yellow Dog Linux, San Diego's Axion Racing is excited about showing folks other things that can be done using a PlayStation console.